Kobo Mini, Kobo Glo Unboxing Video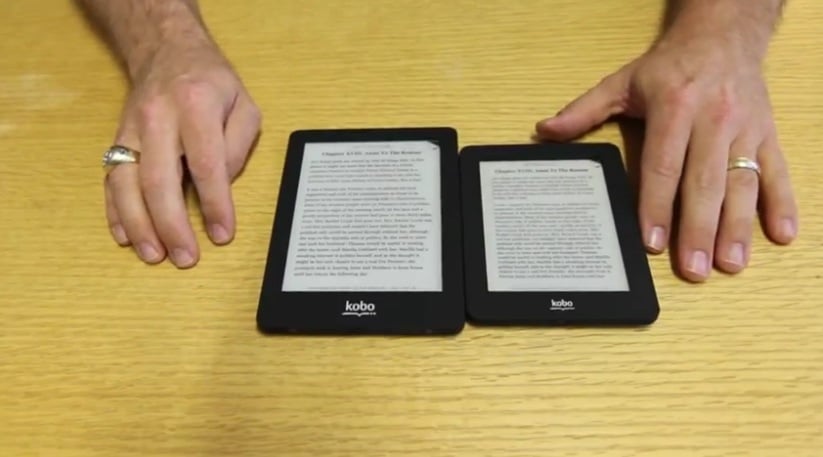 Kobo launched a couple new ereaders late Wednesday night and there's been a marked lack of hands-on press coverage.  Luckily for us Indigo, Kobo's retail partner in Canada, posted an unboxing video on Thursday.
It shows the new 6″ and 5″ ereaders and covers some of the basic operations. This is the first video which I have found on Youtube and while it  doesn't go into all that much depth it does show the actual devices. Now we finally know what they'll look like in someone's hands.
The Kobo Glo features the new flexible HD E-ink screen from LG Display, while the Kobo Mini has a 5″ screen (600×800 resolution). Both models have Wifi, 1GB of storage, a micro SD card slot, and a touchscreen.
These ereaders are due to hit store shelves some time later this year. For more info, check out the Kobo website or your local Kobo retail partner.