Kobo Opens a New Office in Ireland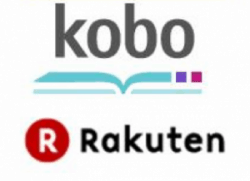 Kobo opened a new software development center in Dublin earlier this week. This office, which was launched with the support of IDA Ireland, now employs 30 software engineers.
Working with teams in Toronto, Canada, the Dublin office helps support the development and implementation of Kobo's international reading ebook ecosystem for readers and booksellers around the world.
"Ireland is home to some of the brightest minds in the tech sector, and we're excited to announce the opening of the Kobo office in Dublin," said Michael Serbinis, CEO, Kobo. "Our team in Dublin helps to deliver the best eReading experiences and localized offerings for our bookselling partners like Eason, which we announced today."
Barry O'Leary, CEO of IDA Ireland, said Kobo's Dublin team will provide the software expertise and support to their customers and colleagues across the globe. "Kobo in Dublin will enhance Ireland's reputation as the digital capital of Europe," O'Leary added.