A Month Has Passed And Kobo Still Hasn't Fixed the Pricing Bugs on Their Website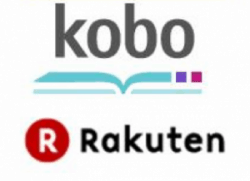 A couple weeks back I posted a rather inflammatory article which revealed a pricing bug on the Kobo website. That article, which pissed off a lot of people, showed that displayed 2 different prices depending on whether I was logged in to my account.
A lot has happened in the couple weeks since I reported that story. After exchanging a few emails with a Kobo programmer it became clear that this was not a simple bug, nor was it a consistent one. While I still don't know how the bug works I do know that the simple and obvious solutions don't fix it.
And oh yeah, the bug is still happening today.
Now, as interesting as that story was, there was at least one key detail missing. I focused on the existence of the bug but completely neglected to mention how long the errors had persisted. TBH, I didn't know at that time. But ever since that post I have been trying to find out exactly how long Kobo has been screwing this up.
My earliest confirmed report comes from MobileRead, and it is dated 10 September:
Is anyone else getting different prices on the checkout page? For instance, I want to get "Catching Fire" and it's listed at $5.99. I click on the "buy now" button and the price jumps to $11.97. I contact Kobo's customer service and they said that I should be logged in as to get the correct pricing. I log in and the same thing happens. I contacted them again, and they told me that the correct price is $11.97. But it's still listed at $5.99?? Any ideas??
That pricing bug is exactly what I reported 2 weeks ago and this particular instance of the bug is still a problem today. I just checked.
So Kobo has had this bug on their website for at least a month. As bad as that sounds the actual situation is very likely worse.
I'm only able to confirm that it has gone on for a month; if I went with unverified reports then this bug has been present for at least 6 months, and there's a good chance it has been around since December 2011.
Two of my readers have chimed in since I first posted on this story 2 weeks ago. Each has independently reported that this pricing bug had been brought to the attention of Kobo customer service several months ago. One even said it was 6 months ago, but given that both talked to Kobo on the phone there were no emails for me to share with you as proof.
There's also more reports from MobileRead. One dates from February 2012, and that customer reported being charged more on their credit card than the ebook was listed on the Kobo website.  This isn't quite the bug I reported above but it does sound like it, doesn't it?
And then there is a similar report from December 2011:
When I go to the Kobo store I will see a book for $7.99 but when I log in the price updates to $8.99. Is this because the default price is in $US but when I log in using my Canadian they update to $CDN? I'm just wondering.
Again, this sounds incredibly similar to the bug I found. This very likely is the same bug, and if I'm right then Kobo has had a major bug breaking their website for Ten Months Now.
If that doesn't rate an "oh, shit" I don't know what does.
And I would not be surprised if at least some of these reports were true. Based on my own experiences, the 2 readers who claim they contacted Kobo customer service are very likely telling the truth. I have seen in the past at least one occasion where Kobo customer service got a complaint from a customer, responded, but appeared to not have forwarded the compliant to the relevant party inside the company who could have fixed the error.
Speaking of Kobo's questionable customer service, there was a period of at least 3 months last year where Kobo gave out this blog as the warranty repair site for the Slick ereaders. I kid you not.
I know a number of people will step forward to defend Kobo, but I'm not sure how. A month-long bug which over-charges some readers is indefensible. Customer service dept failing to forward a bug report is indefensible.
These are things which simply cannot happen if Kobo wants to be a first-tier ebook platform. And so long as they continue to make mistakes like the one above, the bungled launch in Japan, the still ongoing issues with the Kobo Touch, and the bungled release of Kobo's new ereaders, they are not a first tier company.
P.S. As per my usual, I am still waiting to hear back from Cerys Goodall on this story, though she has not yet responded to my email about the earlier post. If I get a response from Kobo, I will update this post.