New Leaks Reveal the Kindle Voyage with a 300 DPI Screen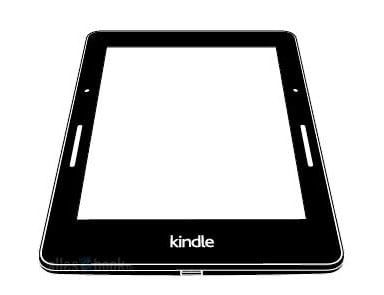 Remember that TechCrunch story from last November about the Kindle Paperwhite codenamed Ice Wine and the 300 dpi screen?
Update: The Kindle Voyage has  launched. It will cost $199 and up, and ship on 21 October.
It turns out that, aside from the launch date, the details were mostly true. 
A German blogger has discovered leaked product pages on the Amazon.de website that revealed that Amazon's next Kindle could be called the Kindle Voyage. Said product pages didn't include images, and in fact they have since been removed, but not before the blogger took a screen shot:
The mentions on Amazon.de don't say much about this device's specs or abilities, but there are hints that it has an improved frontlight and a new way to turn the page (page turn buttons like in the TechCrunch story, perhaps). It's also clear that there will be 3G and Wifi models, but I think we could have guessed that.
Edit: the 300 dpi screen spec suggest that the screen resolution is 1440 x 1080, the same as on the larger 6.8″ E-ink screen used by the Kobo Aura HD/H2O.
There isn't much information to be teased out of the Amazon.de leak, but luckily for us Amazon suffered a similar leak on their Japanese website.
The Verge found a copy of the Japanese product page for the Kindle Voyage in the Google Cache. We still don't have pictures, but we do have confirmation that this isn't a work of fiction. We also have a few extra specs.
Weighing in at 186 grams, the Kindle Voyage will be thinner and lighter than its predecessor. The Japanese product page confirms the 300 dpi screen, although it's not clear what the screen will be made from. It also tells us there are page turn areas built into the bezel around the screen, just like in the Techcrunch story.
Update: And thanks to AlleseBook.de, we now have an image of the new Kindle Voyage: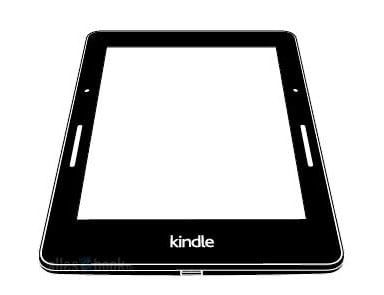 And last but not least, the leaked product page lists the ship date as 4 November. That is rather late in the year, but it also suggests that the US launch could take place about a month before, with the Kindle Voyage shipping in the US in mid-October.
That's still late, but I find it plausible.
Do you?