New Review: Samsung Galaxy Tab 3 7.0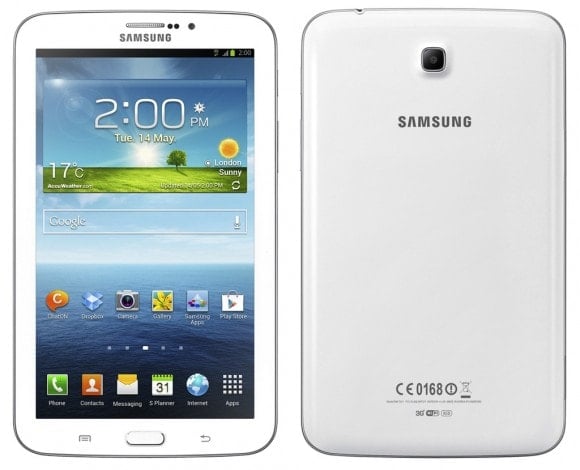 The Samsung Galaxy Tab 3 7.0  came out in mid-2013, and by the time the calendar ticked over to 2014 it had been reviewed by pretty much everyone. At this point you would think that there's nothing left to say about this tablet, but you would be wrong.
This tablet initially launched with a $179 price tag, but when I laid my hands on it early January 2013 Best Buy was selling it for $139. That is a significant price drop, which means that the tablet is competing in a different market segment and thus should be held to a different standard.
Like the Nook HD+ I reviewed a few weeks ago, the older reviews of the Galaxy Tab 3 don't reflect the current market realities. Where some reviewers criticized the Galaxy Tab 3 as being a marginal or disappointing mid-priced tablet, the standards for a budget tablet are much lower.
But not that much lower.
Now that I have had this tablet for a week I find that I have to agree with most of the early reviews. This is a distinctly underwhelming tablet that does not compare well to other similarly priced tablets – like the Kindle Fire HD (2013) or the Hisense Sero 7 Pro. The Samsung Galaxy Tab 3 has a few points in its favor (size, weight, battery life) but its performance could best be summed up as flaky and underpowered.
P.S. My next review will look at the Kobo Arc 7, and after that I expect to get my hands on a kid's tablet (XO or Polaroid, hopefully).