Security Update Lets Admins Remotely Lock Lost or Stolen Chromebooks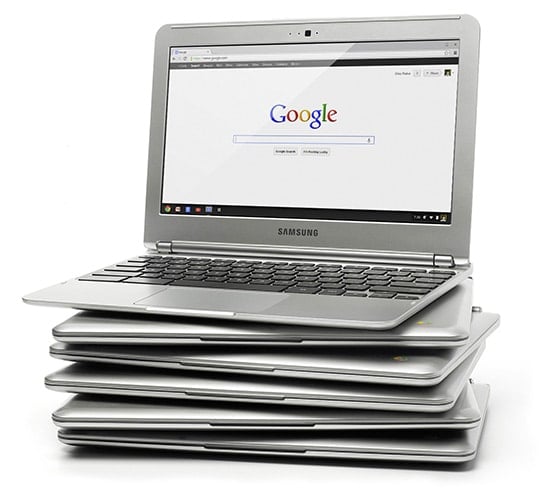 Last week Google released an update for the Chromebook which enabled users to unlock their device with an Android smartphone, and and now Google has made it easier to remotely lock a misplaced Chromebook.
Google rolled out an update on Wednesday which is going to make a lot of school IT departments sleep easier. The update adds several features to the Admin Console which aren't available to individual Chromebook owners (but should be), including the option to remotely disable a unit if it is misplaced.
More specifically, admins can now place a lost or stolen Chromebook in a disabled state, preventing potential thieves from accessing the device.  The lock feature is available from the web-based management console.
When the Chromebook is disabled, the only thing the user will see when they turn on the disabled is a message telling them that it has been disabled. Admins can also set a custom message on the disabled device's screen with details on how to return the Chromebook, contact info, or other information.
Here's one example:
With Chromebooks starting to outsell the iPad in the academic market, I'm sure many IT depts, as well as the parents on the hook for the hardware, will appreciate the additional security.
But while it's a good start, PC Wrold notes that this feature still has a long way to go:
The remote lock is also pretty bare bones at the moment. You can only disable a device, and there's no option to remotely wipe any locally saved files, for example. Perhaps when more features roll out we'll see this trickle down to consumer level users?
Google has been working on adding more security features to Chromebooks since at least May of last year. Although this is the first feature to be rolled out to admins,  experimental features for remote wiping, locking, and locating your Chromebook were released through the ChromeOS developer channel.
There's no word yet from Google on when mere mortals will gain access to these tools.