Nook, Kindle Launch Dueling eBook Sales in the UK – Sadly Not a Price War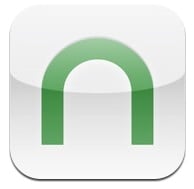 Barnes & Noble launched a small sale earlier this week in their Nook UK Store, and evil, nefarious Amazon has decided to stab publishing in the heart once again by matching prices.
B&N is calling it their Hot Summer Books sale, and it includes some hefty mark downs. Over 40 titles are priced at £0.99 or less, including a number of front list tiles. I checked the first 20 titles on the page and learned that 9 titles were priced at $10 or more in the US Kindle Store. Another 6 weren't available in the US (probably also frontlist tiles), and only 4 of the 20 titles I checked were priced under $10 in the US ($3 to $5, usually).
The Bookseller also covered this story, and they confirmed that froontlist titles were included:
The list of discounted titles also includes One Hundred Names by Cecelia Ahern (HarperCollins), Lottie Moggach's Kiss Me First (Picador) and Richard Madeley's Some Day I'll Find You (Simon & Schuster), all released on 4th July, plus Revenge Wears Prada by Lauren Weisberger (HarperCollins), released on 20th June, and Lauren Beukes' The Shining Girls (HarperCollins), released in April. Game of Thrones by George R R Martin (HarperCollins) is also included in the Nook and Amazon 99p offer.

Other titles offered by Nook but not currently matched on Amazon include include TransAtlantic by Colum McCann (Bloomsbury) and Dead Man's Time by Peter James (Pan Mac), along with Hilary Mantel's Man Booker Prize-winning Bring Up the Bodies (HarperCollins).
The sale also includes a number of titles priced between £1.49, £4.99, and up as well as ebooks that are hardly marked down at all – a mere 10% to 20%. All in all 119 titles are listed on the sale page.
Amazon is matching many of the sale prices (in the UK, at least), and in some cases they are beating the price. I spot checked several of the more expensive titles on Nook sale page and the UK Kindle Store offered a lower price more often than not.
This is a decent sale, but it is much less impressive than the sale that Overstock.com launched in the US last week. In that sale the retailer promised to drop their price on paper books to 10% below Amazon's price. Amazon responded with a similar lose money sale on best seller titles, with some books marked down 60% or more.
Thanks to the anti-trust settlement and the marginal cost clause I doubt we'll ever see that kind of sale in ebooks. The contracts simply don't allow for a price war level sale on any of the ebooks publishers by the Big 6/5.