Nook Media Announces New Update for Nook iOS App, Forgets to Also Release Update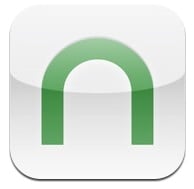 Barnes & Noble Nook Media put out a press release this morning touting a new Nook app for iPad and iPhone, but so far as I can tell the app isn't actually available yet.
According to the press release, the Nook app for iPad can now display digital comics with Zoom view, B&N's own name for the directed viewing mode found in most comic book apps (Kindle, comiXology, etc).  That's great news, or at least it was great news when this feature was added to the app in March 2013.
Everyone wrote about that update back in March, so I would guess that today's news refers to a new update. Unfortunately I can't find it in iTunes, and Nook Media has not yet gotten back to me with the details. Of course, there is a chance that Nook Media is trying to hoodwink the blogosphere into writing ad copy for a non-story, but since I recently promised to be less negative I am going to pretend that is not the case.
I plan to update this post with the change list from the update, but that waits on more information. At the moment all that I can share is that B&N is giving away:
a free DC Comics 2013 Superman Sampler, which includes excerpts from Superman: Last Son of Krypton, Superman: For Tomorrow, Superman: Earth One, and Justice League Volume 1: Origin.
The free comic is only available to customers who download the app and set up an account for the first time.
On a related note, Barnes & Noble has been making a major effort to promote Nook news as coming from Nook Media. The press releases are still coming from the same folks at B&N, but the fact that they are working to reinforce the idea of a separate Nook Media suggests that they want to actually spin off the subsidiary. Up until this point the separation between B&N and Nook Media had largely been symbolic, but that might change soon.