It's Not Just Apple – Global Tablet Shipments Dipped Last Quarter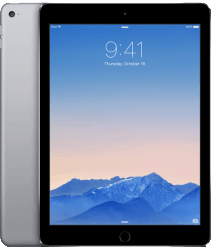 Few were surprised when Apple announced disappointing iPad sales last week, but this next bit of news might come as a shock.
New estimates from IDC show that global tablet shipments dropped by 3% last quarter. Only 76.1 million tablets were shipped, down from 78 million shipped in the same quarter of 2013.
Apple of course led the pack with 24 million iPads shipped, and rounding out the top 5 tablet makers were Samsung (11 million), Lenovo (3.7 million), Asus (3 million), and Amazon (1.7 million).
Curiously, four of the top 5 saw a drop in tablet sales last quarter, with Amazon and Apple experiencing the greatest decline. The fivesome collectively shipped about 13 million fewer tablets last quarter than in the previous year, and while most of that shortfall was made up by smaller tablet makers not all of it was.
The overall market dropped by about two million tablets shipped – in that quarter, at least.
The global tablet shipments for the year, on the other hand, were up by about 10 million tablets. Apple of course led the pack, with Samsung in its usual distant second place and Asus, Lenovo,  and Amazon trailing behind.
At this point it looks like none of the top 5 released much in the way of interesting hardware last quarter, which in the case of Amazon comes as a surprise.
Amazon launched several new tablets in September, including a 6″ model for $99 and a couple kids tablets. I was expecting decent sales, but instead Amazon's tablet sales dropped by around 70%.
It looks like Amazon's decision to release a firmware update for their 2013 models  may have worked against them; a lot of us kept the older model and enjoyed the new OS. Whoops.
Or perhaps Amazon's customers are content with the hardware they have and see no reason to go though a yearly upgrade cycle. Either way, if Amazon's numbers stay this way then it could be a sign that they've reached the limits of their customer base.
Time will tell.
Update: Or not. One important detail I missed and just came back to was that the IDC figures don't include the 6″ Fire tablet, because the IDC doesn't see it as a tablet. So basically the IDC numbers are worthless.