Onyx Boox Chronos Runs Android 4.2, Costs $346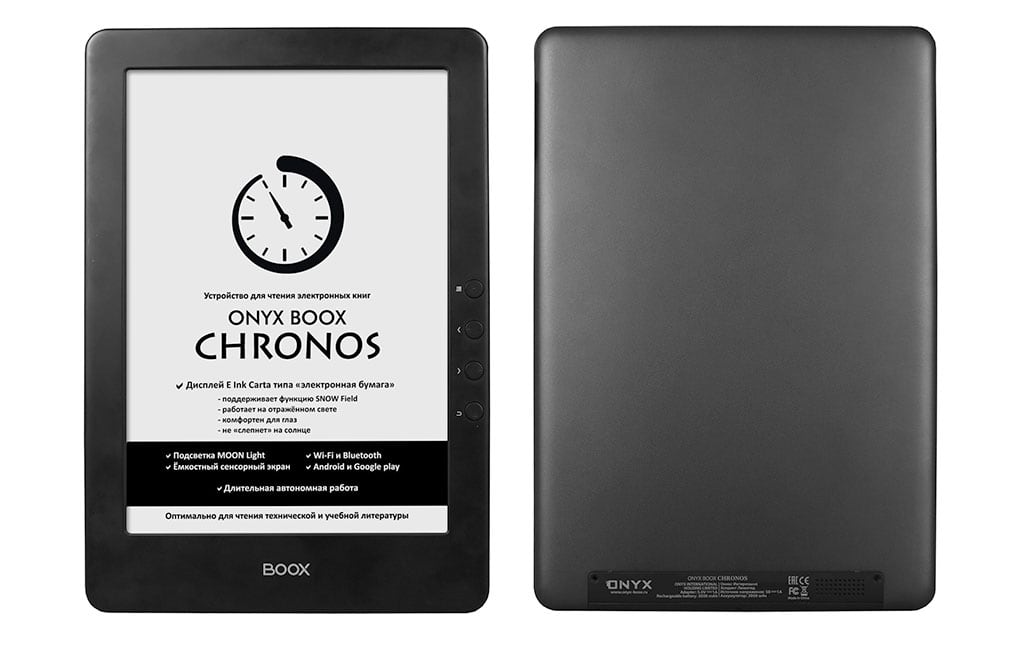 Onyx just launched the next "why even bother ereader in Russia. The Boox Chronos has a 9.7" Carta E-ink screen, and costs 19,990 rubles (about $346).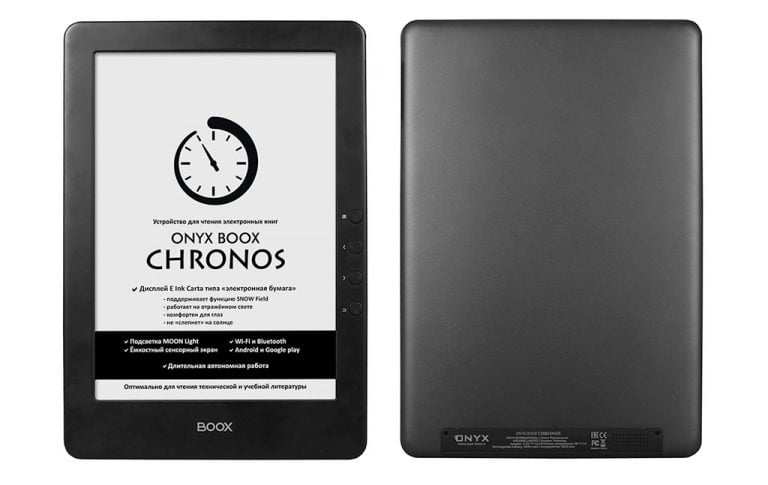 The Chronos is the first ereader to use a 9.7″ Carta E-ink screen, but unfortunately Onyx hobbled the device with a weak CPU as well as a low screen rsolution. It runs Android 4.2, yes, but it only has a 1GHz CPU and 512MB RAM.
While it also has Wifi, Bluetooth, 8GB internal storage, a microSD card slot, and runs Onyx's excellent software, that weak CPU means this device is really only about a third as useful as it could be.
To make matters worse, the Chronos has a screen resolution of 1200 x 825 – the same resolution as on the Kindle DX, which came out in 2009.
This is definitely a "why even bother" ebook reader.
Specs
CPU: 1GHz
RAM: 512MB
Storage: 8GB, microSD card slot
Display: 9.7″ Carta E-ink, frontlight
Screen resolution: 1200 x 825
Touchscreen: capacitive
OS Android 4.2.2
Connectivity: Wifi, Bluetooth
Battery: 3Ah
Weight: 450 grams
Dimensions: 258 x 177 x 9.5 mm