Onyx Boox Max eReader Up For Pre-Order – 13″ Screen, Android, 585 Euros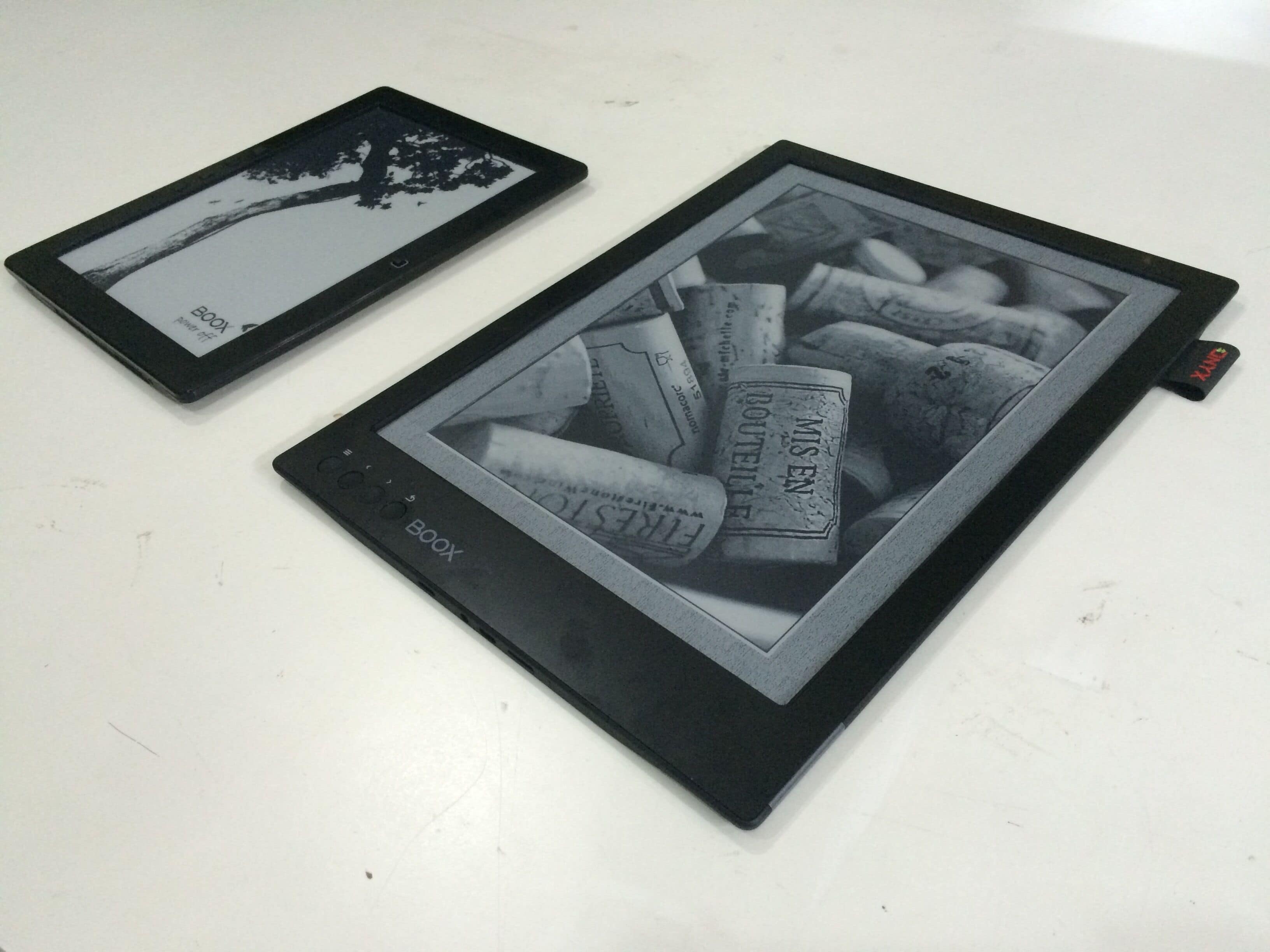 When Sony debuted the Digital Paper DPT-S1 a couple years ago, ebook reader enthusiasts were dismayed by the limited features (only PDF was supported) and by the $1,000 price tag.
At long last, the DPT-S1 is getting some competition.
On Sunday eReader-Store.de put the Onyx Boox Max up for pre-order, and we finally have a chance to get in line to buy an ereader which is everything Sony's device is not.
The Max runs Android 4.0 on a dual-core 1GHz CPU. It features a 13.3″ plastic-backed E-ink screen (1600 x 1200 resolution), and it has a pressure-sensitive touchscreen and stylus (but no frontlight).
The complete specs for the retail unit have not been released, but we do know that it comes with Wifi, BT, a speaker and microphone, 8GB of internal storage, and a 4Ah battery.
I can also add that earlier reports indicated that the pre-production units let you install apps, so while the Max supports PDF, Epub, and other common document formats out of the box, it is really only limited by the apps you install.
The Max is scheduled to ship in mid-April, with a pre-VAT price of 585 Euros (or about $645 USD).