"Open in iBooks" Buttons Now Showing up in iTunes
The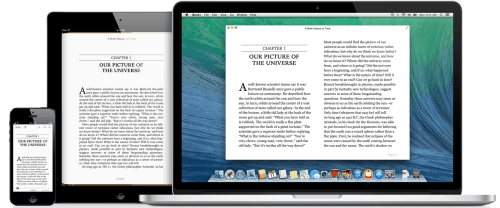 next version of OSX is expected to be released in the next couple months, but if the hints dropped by Apple this week are any indication then the launch will happen sooner rather than later.
9to5Mac and a number of other sites are reporting that a new "Open in iBooks" button has been appearing on some ebook listings in iTunes. So far it has only been reported by people running OSX 10.8.5 Mountain Lion, and the button has only show up when the ebook was already in the users library.
The button doesn't work – not in Mountain Lion, anyway. But there are reports that clicking the button on a computer running a beta release of OSX Mavericks will indeed open the selected book in the all-new iBooks app.
Apple announced earlier this year that iBooks for OSX would launch with OSX Mavericks, but they have not shared any info on when the app would be released for older versions of OSX. The appearance of this button could be a good sign that the iBooks app will see a general release, and soon.
How soon?
The current consensus is that Apple will launch Mavericks and iBooks at their 22 October event next week. This has all the hallmarks of an Apple launch event, and some of Apple's other actions over the past few days support the idea that mavericks will be released. Techcrunch reported earlier this week that Apple is stepping up their efforts to recruit apps for OS X Mavericks., noting that:
Generally, Apple does not start allowing developers to submit apps that are compatible with new versions of its operating systems until they're ready to ship. We'll be at the event next week bringing you the news as it breaks, so stay tuned.