Opera Adds News "Sampler" Feature to Coast Web Browser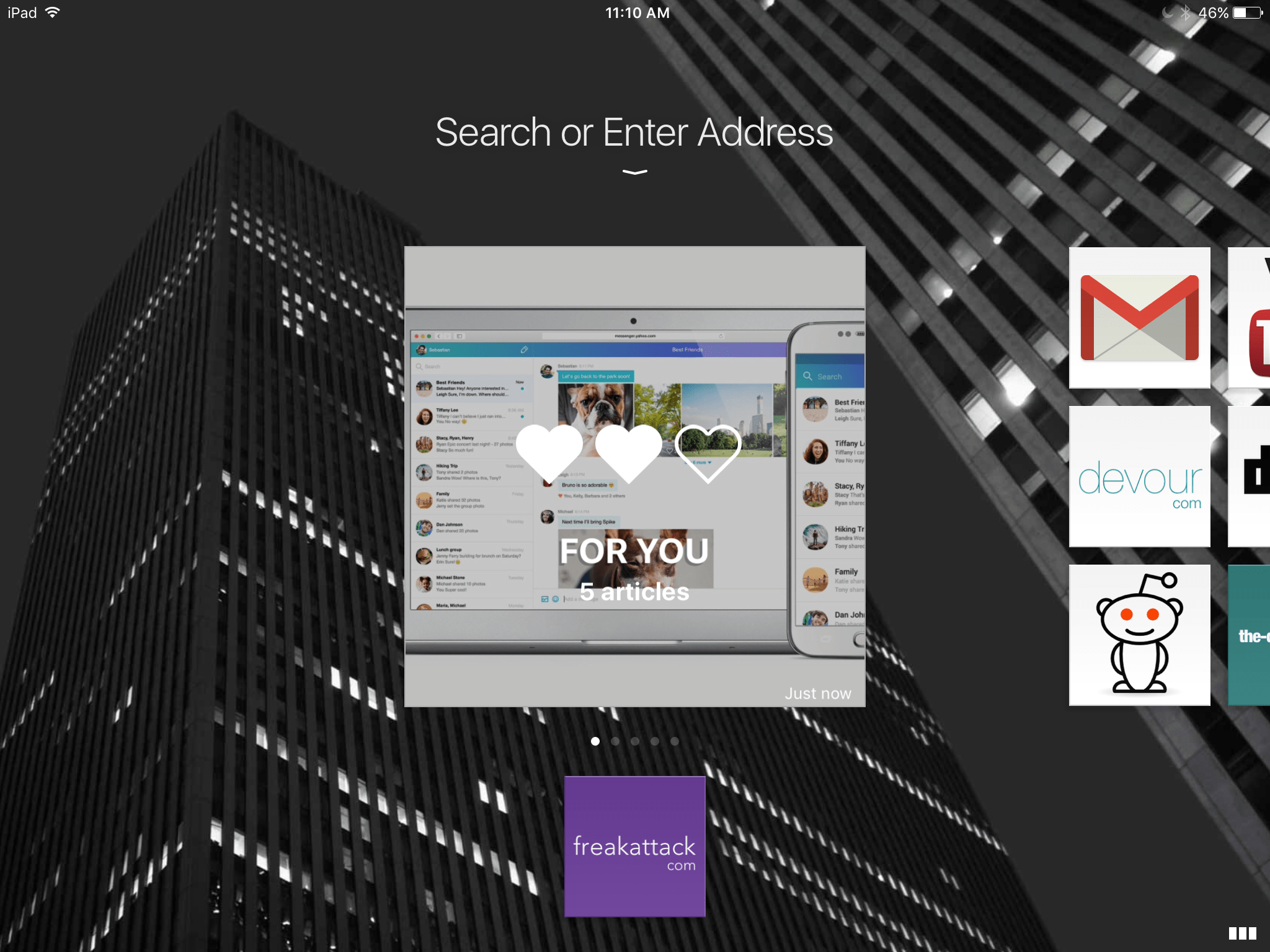 Someone at Google must be wincing today because yet another tech company has moved into the void left by Google Reader.
Opera has rolled out a new update to its Coast web browser for the iPad and iPhone. The update, which can be found in iTunes, adds a new "For You" tile to Coast's home screen. Click on the tile and you'll find a collection of the latest stories from some of your favorite websites.
You can browse through the titles and cover images by flicking left and right, and if you find one you want to read you can flick down to read an excerpt, and then open the article on the original site.
"Our goal is to make news so attractive, fast and relevant that Opera Coast users won't need to use other apps like Apple News, Flipboard, Facebook Notify or Nuzzel to get their daily updates," says Huib Kleinhout, Product Manager for Opera Coast.
To be clear, this is less a "news reader" feature like Google Newsstand or Flipboard than it is a "news sampler" (hence the title of this post). It won't pick the articles for you. It also won't let you subscribe to any site, and is instead limited to only working with a select handful of the tiles on your Coast home screen.
In short, it's not intended to help you stay abreast of the latest news so much as it is designed to let you quickly browse the latest articles from a handful of sites. That's going to keep this from being a replacement for Google Reader for hard core users, but then again Coast has always been built less for work and more for looks. The new news sampler is more of the same.
But even with that caveat, Opera thinks this will appeal to some users. "People already save their favorite sites. We wanted to make a news feed from those favorites more visually appealing and easier to get to with just one tap. We drew inspiration from apps like Snapchat and Instagram to create a completely new way of discovering the latest news and updates from the web," adds Kleinhout.