Oppo's Smartphone Prototype Can Fold in Half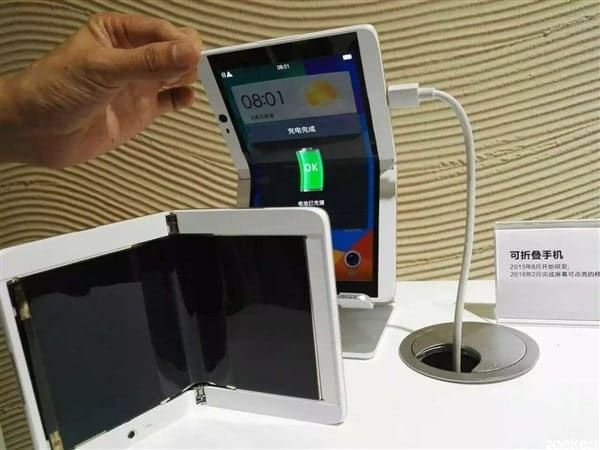 Foldable smartphone screens have been a dream since long before Polymer Vision launched, and it's still a dream after the startup folded.
Now Chinese smartphone maker Oppo is the latest to try to make it a reality. Oppo has just shown off what sources say is a prototype of an Android tablet with a 7″ screen.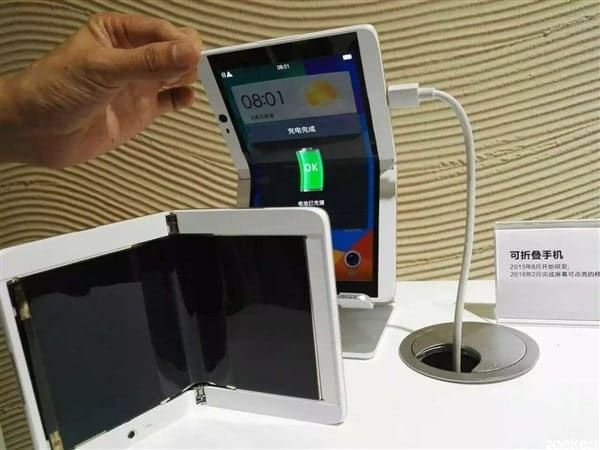 We don't have very many details about the prototype, but the original Chinese-language source says that Oppo has been working on it since last August.  They got the first model working in February, and now have one that boots Android.
There's just the one photo so far, and Liliputing also found a short video of the folding action at qq. That page is difficult to load, and it's really not worth the bother. It only shows a GIF-length video of the prototype unfolding and nothing about the device's functions.
Oppo isn't the only company working on this idea, but most of the interesting videos in this are coming out of PhD-oriented research labs or show off screens which clearly aren't ready for  prime time.
With all the flexible screens getting mounted on fixed curve smartphones like the Galaxy Round Curve or minimally flexible units like the LG G Flex before hitting the market, is this an idea which is waiting for the tech to catch up or one whose time will never come?