Penguin Relaunches Book Country Self-Pub Service – Noticeably Less Scamtastic than Before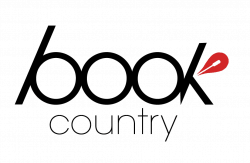 Earlier today Penguin continued their pioneering efforts to bring vanity press services like Author Solutions into the mainstream when they relaunched the self-pub service in their online feeder tank writing community Book Country.
That service had originally launched in November 2011 to much excoriation from the self-pub community and was shut down some time this summer at some point after Penguin bought the the vanity press scammers specialists Author Solutions.
Today Book Country's self-pub service relaunched with a considerably less slimy approach to fleecing authors. Gone are the ridiculously high fees as well as the ridiculously high commissions. They've been replaced with a new rate schedule which starts at $0 while still offering some value to authors.
The basic self-pub plans are not that bad of a deal, though I'm not convinced the more expensive plans are worth the cost. The most basic plan has no initial cost, but it does require that you pay 15% of your earning to Penguin. In exchange you get an ISBN, access to online formatting tools which could help create your ebook and cover image, and a time limited access to Book Country's Author Learning Center (I don't know if it's worth anything). The second tier cost $59 and adds little in the way of services (Book Country will put a small amount of effort into fixing your ebook formatting and will also insert images into the ebook), and the rates go up from there.
And then there are the fees. Book Country offers a number of a la carte services, and this is where the fleecing begins. For example, they charge $99 to register a US copyright. Leaving aside the scale of Amerocentric viewpoint this betrays, for most authors it's an unnecessary service; a work has a copyright once it is published. It is also ridiculously overpriced; you can do it yourself online and pay only $35. There's also a fee to insert images into the ebook; that one still has me stumped. Surely anyone who has used a Word app for long enough that they've written a book would be able to figure this out for themselves.
In addition to the fleecing there are also a few services which are useful and not unreasonably priced (when compared to hiring the specialists directly). And there's a fee to fix the formatting errors which sometimes occur in ebooks, and you can also have a cover image designed. Lastly, there's a per-word fee for a basic copyediting.
—
All in all this is a major shift in focus. It seems that Penguin has finally looked at other service providers in the self-pub market (BookBaby, Smashwords, and the like) and priced their basic service in line with the competition. If not for the fact that Penguin got into self-pub in a scammy manner and the fact that Penguin still owns Author Solutions,  I would actually suggest that you might want to consider working through Book Country.
But I think an author is better off working the process independently, and not just because of Penguin's past. I personally would be more comfortable in hiring the specific services I need myself because that way I could know who was actually doing the work. For example, I would want to interview the book editor first. I'd also want to work directly with the cover editor and the specialist who is formatting the ebook. If you go through BooK Country I do not see that there's any way to guarantee that you will work with someone who will be a good partner.
This can end up being an expensive process, but the final cost all depends on what you think is worthwhile.
And from what I can tell not many authors think Book Country is worth the expense. The online writing community has only attracted around 800 manuscripts from about 5800 active members. That's a rather paltry number of manuscripts when compared to the self-pub distribution service Smashwords (24,000 new customers and 90,000 new titles added in 2012).
Speaking of Smashwords, if you're looking for help in creating or formatting an ebook send an email to [email protected]. That will get you an automated reply email with a list of low cost formatters and cover designers.