Pixel Qi to unveil 2 new screens at Computex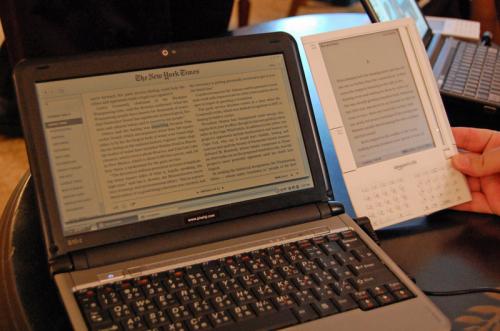 Pixel Qi plan to show off new stuff at Computex next month in Taipei. They plan to add a new 10″  display (1280×800 resolution) to their family of sunlight-readable low-power screens. They're also boasting of a new 7″ (1024×600 resolution) screen, which is obviously the next gen replacement for the current 7″ screen.
Pixel Qi's screen technology is designed to offer a full color LCD experience when you have the back light turned on. But the real secret of Pixel Qi's screen tech is when you turn the back light off and enter the reflective mode. This mode let's you take the display outside and use it in full sunlight (or any other lighting situation).
There's no word on when either screen will hit the market.
via Pixel Qi