Revived Chrome Plugin Backs Up Your Digital Comics, Also Strips the DRM
If you're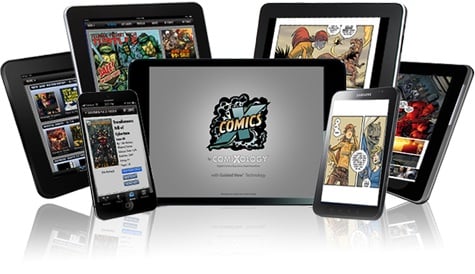 looking for a way to cut ties with Comixology following the Amazon acquisition and the subsequent changes then I have some good news. There's a Chrome plugin on Github which will help you download and backup a DRM-free copy of your comics.
In January 2014 I found and wrote about a Chrome plugin that enabled users to download and backup legally purchased digital comics. Comixology had the plugin removed from Github about a month ago, but a new version of the plugin was posted about 2 weeks ago (yes, before I noticed the old one was removed).
So far as I can tell it is the same plugin, only it's been uploaded by a different person. It's called, appropriately enough, Comixology backup, and according to the readme file it can convert the digital comics to a DRM-free CBZ file (a ZIP file full of page images, basically).
The plugin has to be manually installed, and you will of course need to have purchased the digital comics and logged in to your account. Once you've done that you can finally rescue your comics from comiXolgy's clutches.
Don't get me wrong, I trust comiXology as much as any other content provider; I'm not one of the people who think Amazon is out to slay their recent purchase. It's just that I have this rule that I (usually) don't buy ebooks unless I can remove the DRM. I've had that rule for longer than I have been into ebooks.
You can find instructions and download the plugin on Github.
Thanks, WO!