Samsung's New 20 Megapixel Camera Doubles as a Phone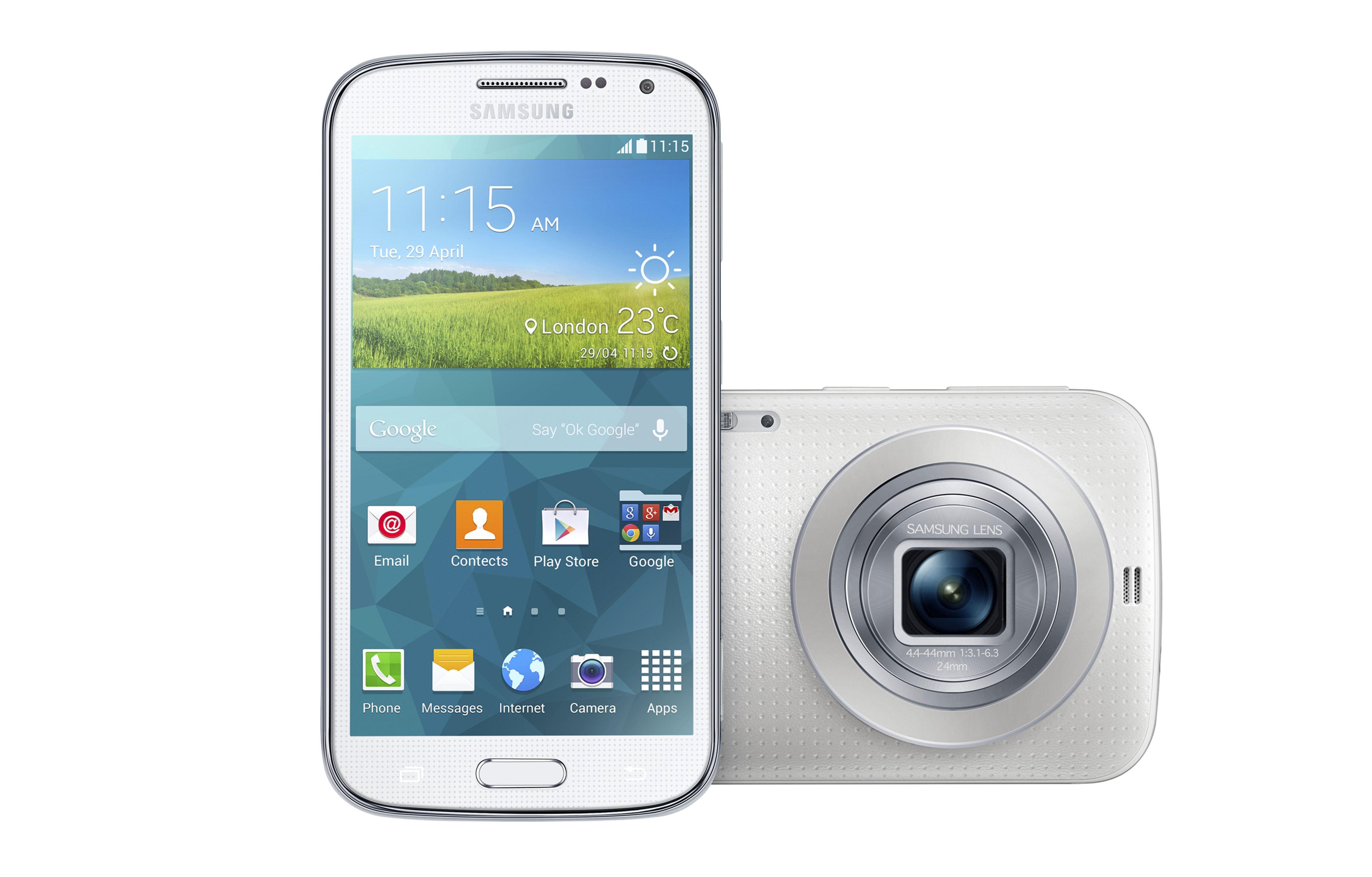 In an age when mobile photography is more popular than ever, Samsung takes the idea to an extreme. They just unveiled a new smartphone equipped with a 4.8″ screen and a 20MP camera – with optical zoom, no less.
The Samsung Galaxy K Zoom combines a 1280 x 720 resolution screen with a 6-core CPU and a camera that is actually higher in resolution than the semi-pro model I carry. This could have been the solution I am looking for as an alternative to tablet photography, but unfortunately Samsung doesn't have plans to release it in the US.
This camera runs Android 4.4.2 KitKat on a Samsung Exynos hexa-core CPU (1.3GHz quad-core processor and a 1.7GHz dual-core processor). It has 2GB RAM, 8GB or 16GB internal storage, and a microSD card slot. In terms of connectivity, the Galaxy K Zoom has LTE or 3G depending on the market, and it also packs in Wifi, Bluetooth, NFC, and GPS.
This camera also packs in the usual smartphone sensors (Accelerometer, Gyro, Proximity, Geomagnetic, Light), but it is the camera where sensor where this thing really shines. In addition to a 2MP front-facing camera, the Galaxy K Zoom also has a 20.7MP rear camera with a 10x optical zoom and flash.
Based on the list of camera features, I would say this is for all intents and purposes a camera with a phone shoved inside, and that's why I am willing to forgive it for having smartphone specs on par with the Galaxy S3, which was released nearly 2 years ago.
Like its predecessor, this camera wasn't made to appeal to smartphone buyers looking for the latest specs; it was built for people who want to slim down their gear bag by combining a couple gadgets.
And unlike the earlier model, the Galaxy K Zoom eschews the camera-like bump on the back in favor of a more smartphone-like curved rear shell – one which is heavier (200g) and thicker (2 cm) than most smartphones of a similar size.
Check out Android Central for a complete set of specs.