Sharp WG-S50 Digital Notebook Now Available on Amazon, Features a 6″ Memory LCD SCreen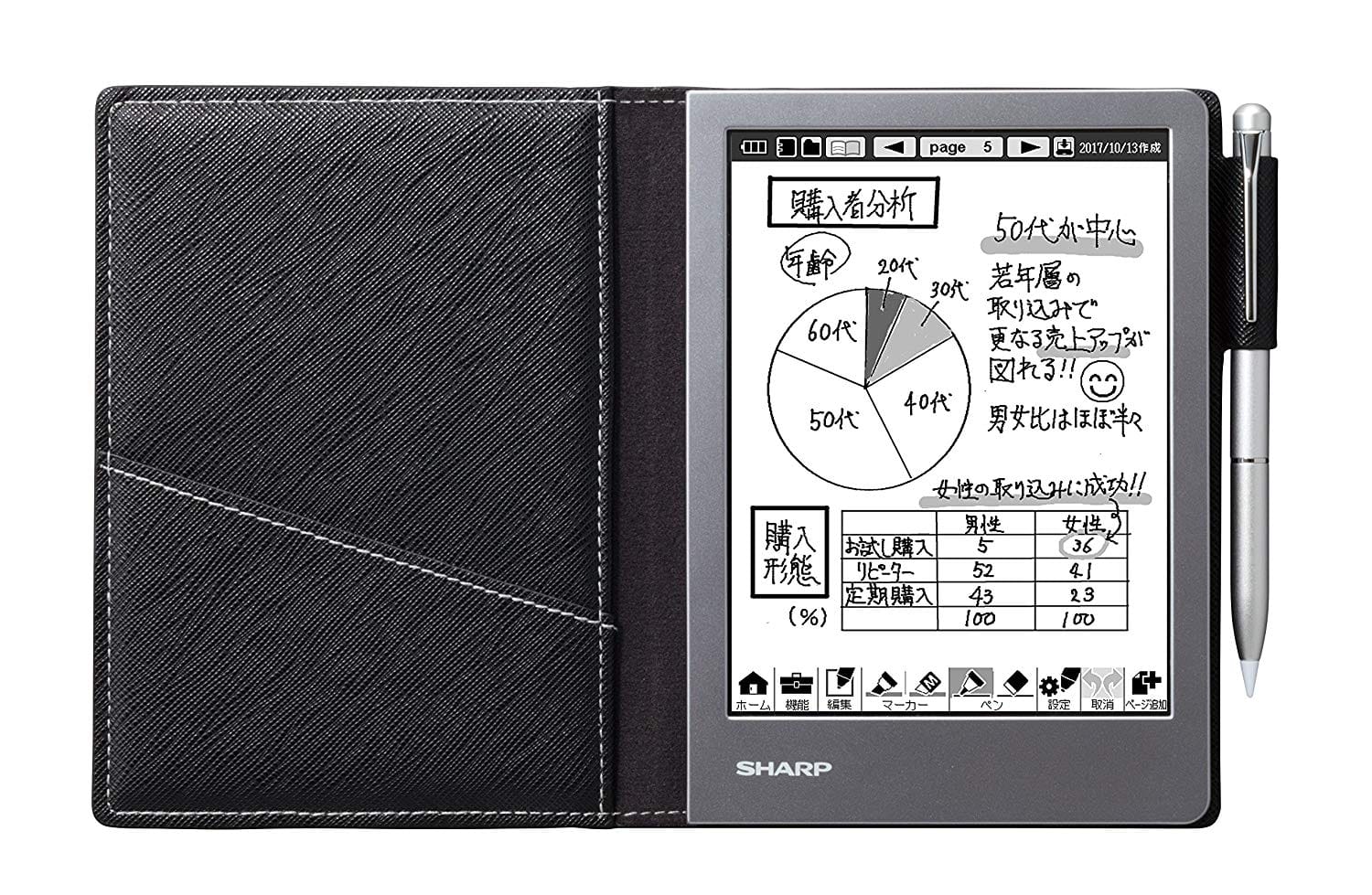 Devices with E-ink screens may be few and far between out in the wild, but they are relatively common compared to their competition. Gadgets sporting screens built with other epaper tech such as Sipix, Mirasol, or Sharp are rare to the point that you often can't find one outside of a museum (literally).
I have found one, however. It is the Sharp WG-S50, a 6″ digital notepad from Japan. Unlike the newest model from Sharp, which has a 6″ E-ink screen, the WG-S50 has a grayscale memory LCD screen.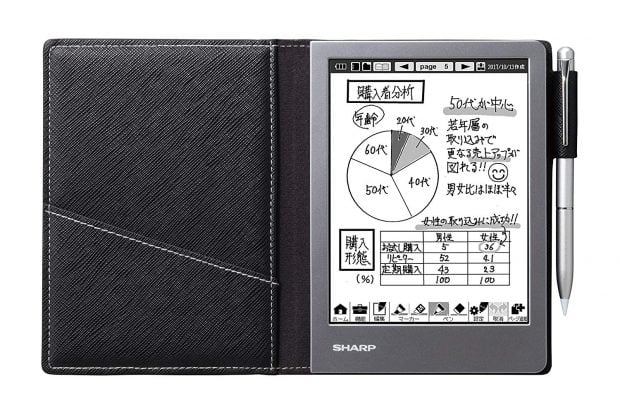 Sharp's product page is in Japanese, and it's hard to tell whether Google is translating properly, but the WG-S50 appears to have an 800 x 600 resolution screen.  There's no clear mention of a frontlight, but this device does have a stylus. It has capacity to store up to 5,000 pages of notes, and it also comes with a calendar app and a schedule book app that can hold 1,000 pages of events.
And when you're not using it to take notes, you can also use it as a desk calendar.
Weighing in at 215 grams, the WG-S50  measures 1 cm thin and packs in enough battery life for 30 days of use or standby.
So what makes this device so special is that it uses Sharp's own proprietary memory LCD screen tech. This tech isn't used in very many devices, and in fact very likely the only device you've seen with it was the Pebble smartwatch.
As you may know, one problem with LCD screens is that they require a continuous signal to continue to display content on the screen. This means they are a constant drain on the battery. Memory LCD solves the power issue by incorporating one bit of RAM in each pixel. According to Sharp, that " allows for an always-on display capable of delivering high-contrast, high-resolution content with ultra-low power consumption".
Pretty cool, isn't it?
The WG-S50 is available from Amazon for $128.