Sony Reader coming to Japan on 10 December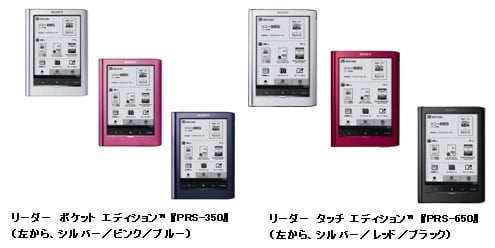 I'm still looking for the original press release on this, but Bloomberg are reporting that:
Sony Corp. will resume sales of its electronic-book readers in Japan for the first time since 2007 amid the growing popularity of digital publications.

The ereader will be available in local stores starting Dec. 10, Sony said in a statement distributed in Tokyo today.
I don't know for sure which models Sony will sell in Japan, but I suspect it will be the PRS-350 and PRS-650. The Daily Edition s only available in the US, and I expect Sony to continue that trend. BTW, Sony will also be opening a Japanese ebookstore to support their ereaders.
Update: Here is the press release, and it confirms what I pretty much already knew. And here is the product page.