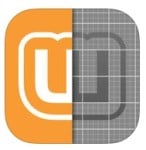 Did you catch the news about four months back that Wattpad had released a mobile app which authors could use to make covers for their ebooks?
Neither did I, but last night a reader tipped me to the news that the app had been updated (Thanks, Phil!). This is a relatively minor update which would normally go unremarked, but since I had yet to announce the app I thought it was worth a post.
Covers by Wattpad is pretty simple; it lets users select one of a set of stock background images, crop it, and turn it into a cover. You also have the option of using your own image or one from your photo gallery.
It's good that you have the option of using your own images, because the selection of stock images for each category is limited to a few dozen options and includes images which are unusable (I found a half dozen with someone's watermark splashed across) or of limited value (the number of photos of scantily clad women should thrill erotica authors).
Once you find a stock image you like, you can crop the image to fit, and add filters. There are a couple dozen filter options, which is good, but unfortunately there are far fewer options for where and how you can place the title, subtitle, etc. I was only offered the option of up to 5 lines of center-aligned text.
Update: It turns out you can move the text around; for some reason that was not working for me before.
I spent a few minutes with Covers, and it didn't take me long to create this abomination:
Now that I've played with the app, I can understand why Wattpad didn't announce it. I haven't seen a cover this bad since the last time I was rickroll'd into looking at the GIJoe section of Kindle Worlds. (I think I could do worse; would you like me to try?)
The v2.0 version of Covers released yesterday didn't add any features, just bug fixes, so I think this app has a long way to go. I could have done a better job with MSPaint; that app at least let me place text in a specific location rather than just 5 specific locations. (I've used business card design apps which offered more options).
In addition to more text options, Wattpad would be wise to add the option to search image repositories like Flickr for CC-licensed images which could be used legally. That alone would add a lot of value.
As it stands, though, I don't think this app is good for much other than making hilariously bad cover images.
Coincidentally, Covers by Wattpad is the second new app Wattpad has released this year, following the Hookup web app released in early April. The iOS version of Covers was released in August, and the Android version in November.
You can find the new app in iTunes. The Android app in Google Play has not yet been updated.