The eBook Rental Market Heats Up in Denmark as Mofibo, Riidr Launch Competing Services
The term "Spotify for ebooks" gets thrown around a lot but in reality there are only a handful of startups that have lived up to the name (Skoobe in Germany, 24Symbols in Spain, etc).
That is why I was surprised to learn this morning that 2 different "Spotify for ebooks" have launched this month in Denmark. One was launched by a serial entrepreneur, while the other was launched by an established ebookstore.
Riidr is an established ebookstore in Denmark and has been selling ebooks for several years. They have even developed their own reading apps for Android, iPad, and iPhone. The Riidr ebookstore currently offers a catalog of 11,000 ebooks and 2,000 audiobooks in Danish as well as 470,000 ebooks in English.
And yesterday they launched a subscription service. Riidr One costs 69 kroner (~$12 USD) per month and it offers access to 5200 ebooks and 1500 audiobooks. Subscribers can read or listen to a single title each month (just like the Kindle Owners Lending Library). The ebooks and audiobooks can be read or played in the Riidr Books app for iOS and Android. According to the press release the ebooks can also be read on most common reading devices.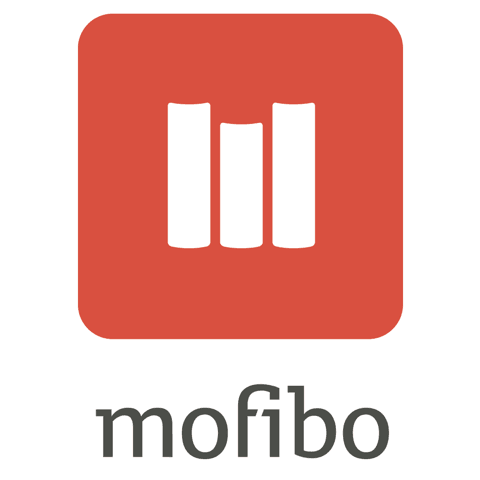 While Riidr One limits subscribers to a single title, their competition does not. A new startup by the name of Mofibo opened their doors last week. They're charging 99 kroner (~$17.50 USD) per month and offer readers  the opportunity to read as many titles as they like. Mofibo doesn't appear to offer audiobooks, and it is not exactly clear how many titles they offer  (one source says 5500).
I had previously covered Mofibo back in early June. This startup was launched by serial entrepreneur Morten Strunge, and it reportedly had 4 publishers signed up (Politikens Forlag, Gyldendal, Lindhardt og Ringhof, and People's Press), and was going to also offer newly published titles.
Is anyone else jealous about the options that Denmark has? Readers there can now choose between 2 competing services while I don't even get to choose one.
Update: a reader has pointed out that I shouldn't whine so much; I do have access to Kindle Owner's Lending Library. It slipped my mind because its only available to read ebooks on Kindles and I don't use my Kindles enough to bother. But it is still a better deal than either of the options in Denmark, and it offers access to 350,000 titles.
Readers can choose Mofibo's buffet-style offering or a more limited offering which was tailored to fit common reading habits. I was told by Riidr CEO Anders Breinholst that their surveys shows that most user read just one ebook or audiobook a month. Anders also shared other details:
68% read more than 8 books a year

5% read more than 14 books a year

41% read more books after having started reading ebooks

20% read both ebooks and audiobooks
On the other hand, if you look at the numbers shared by Riidr then we might see that it's not all apple pie and fish sticks. That ebookstore lends 5,200 titles but it also sells from a catalog of 11,000 Danish ebooks. That is probably most of the Danish ebooks on the market, and it is a paltry selection compared to the nearly half a million English language ebooks that Riidr is carrying.
That 11,000 is also rather limited when compared to the 12,000 or more books published in Denmark each year (latest data is from 2011). A significant amount of Danish publishers' backlist has yet to be digitized (and frontlist for that matter). The limited selection might explain why the Danish ebook market is estimated to only be around 2% of the national book market.
image by aka Jens Rost