The Nook Store Launched 4 Years Ago Today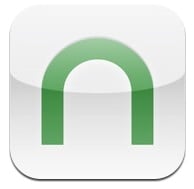 Today is 20 July 2013, and it is the anniversary of an event that everyone has probably forgotten (except me).
Barnes & Noble launched their ebookstore on this date in 2009 (or so Gizmodo reported).
The Nook Store launched with content and with reading apps for most of the major platforms, but no hardware. The first Nook ereader wasn't launched until November 2009, it had a price tag of $259.
2009 was a great year. We were still in the ereader bubble, a time when the ebook market could only go up and a time when the ereader market saw more innovation and more new competitors launch in a single year than we have seen in the 3 years since.
Okay, it was also a time when we saw more harebrained ideas like the Entourage Edge, Spring Design Alex, and Cool-ER. That last was an ebookstore that thought they could succeed with a poorly constructed generic ereader attached to a generic ebookstore (it died in mid-2010).
When this date showed up on my calendar a couple weeks back I set out to write a post that would reflect on how the market has changed in the past 4 years. The idea was to write a post that had the same tone as the Kindle 5th anniversary post from last November (one of my better posts, IMO).
But as I continued to chew on the story I slowly realized that there wasn't much to say about B&N's second ebookstore that would not make it look bad when compared to the Kindle Store.
Yes, the Nook Store was B&N's second venture into ebooks. It's easy to forget, but B&N was one of the first bookstores to get into ebooks. They sold the Rocket eReader, and as early as the year 2000 they were signing deals with Microsoft to sell ebooks.
That was during the dotcom bubble, so naturally spirits were high and everyone was optimistic that ebooks were the future.
And then Barnes & Noble got out of ebooks on 9 September 2003, citing "limited sales and limited technology".
Frankly, I am not surprised. eBooks were a pain in the ass to produce at that time and they were a pain in the ass to consume; inadequately developed technology will do that to you. They were also expensive, with many publishers pricing their ebooks at the full retail price of a hardcover book.
If you're wondering why I dredge up such ancient history, bear with me. The reason I am comparing B&N's ebookstores to the Kindle Store is because of what B&N did in 2003 and what Amazon did in 2004/2005 around that time.
In 2003, B&N looked at the problems of the ebook market and got out of the market. And around that same time In 2004/2005 Amazon looked at the problems of the ebook market and set about fixing them. (And that, folks, is the first reason why Amazon rules the ebook market now and not B&N.)
Update: Chris Meadows challenged me on my assumption on when Amazon entered the ebook market. It turns out Amazon was in ebooks much earlier than I had previously assumed. The Wayback Machine at the IA shows that Amazon sold PDF and MSReader ebooks from April 2001 to sometime in February or March 2006.
And after Amazon fixed the problems and basically created the modern ebook market from scratch, B&N jumped back in and has been trying to play catch up ever since.
Amazon had an ebookstore, so B&N said "me, too!". They bought Fictionwise and then later shut it down (rather than turning it into the Nook Store International).
Amazon had ereaders, so B&N had to have them (hang the hundreds of millions in capital investment).
Amazon had a self-pub platform, so B&N had to invest in PubIt and then Nook Press.
Amazon (and Kobo) had HTML5-based reading apps, so B&N said "me, too!" and released Nook for Web (and then abandoned development while it was still in beta).
Amazon had Kindle Singles, so B&N said "me, too!" and announced Nook Snaps (but did nothing with it for 18 months).
Looking back at all of B&N's questionable decisions, don't you wish they had taken a different path and instead tried to be great at just one thing rather than being marginally competent at many?
Can you imagine what it would have been like if B&N had focused on being great at selling content which could be read on pretty much any ereader? I doubt they would be in the hole they're in now.
Today is the 4th anniversary of B&N's second ebookstore, and based on the latest reports there is a good chance that it will suffer the same fate as its predecessor. And to make matters worse, there is even a chance that it will take the whole of B&N with it.