Twitter Contest Winners Announced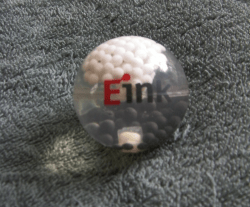 So last week I launched a contest on Twitter in order to give away 8 of the little bouncy balls that I got from E-ink. A few minutes ago I received the list of winners from the (secret) judge.
The following list were chosen from the group of about 50  twitterati who 1, tweeted a link to the blog, and 2, mentioned my Twitter handle @ThDigitalReader. Those were the only 2 requirements for the contest.
BTW, I'm also going to run a contest on Facebook and it will start tomorrow.
And here are the backups, just in case one of the winners lost interest or is unreachable.
If you're on this list, please leave a message with your email or other contact info. I'm going to need mailing addresses from everyone. Thanks!