Walter Jon Williams calls on pirates to provide his digital backlist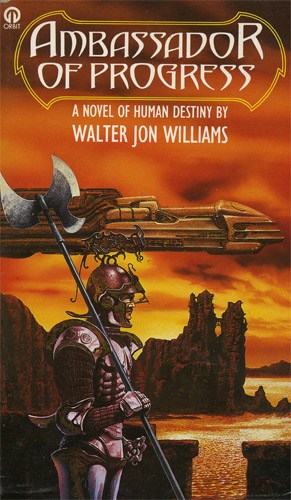 The SF author Walter Jon Williams is jumping on the ebook bandwagon and he needs your help. He;s looking for decent scanned copies of his out-of-print backlist, and he's hoping you can provide them.
So I'm willing to trade. Should any of you volunteer to provide scans of Days of Atonement, Angel Station, and Knight Moves, that lucky individual will get a signed, personalized copy of the WJW book of his or her choice (assuming I actually have a copy, of course). Plus, whatever book you scan will spend digital eternity with your name in it, along with my eternal thanks. Sound good?
This isn't the first author to seek his backlist on the torrents, but this is the first time that I recall someone inviting his fans to submit pirated copies. It's something of a surprise.
via his blog