Why Isn't Rakuten Promoting Kobo on Its Many Retail Websites?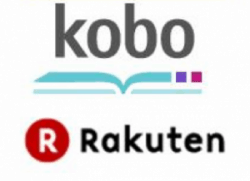 When Rakuten bought Kobo in November 2012 many assumed that this retail powerhouse would throw their weight behind Kobo and use their retail presence in numerous markets to build up Kobo's market share and (hopefully) take the Kindle down a peg or two.
Sadly, that doesn't seem to have happened, and it has some journalists wondering why. There was an article in The Independent last week which looks at how ebooks might help bookstores. The article briefly touches on this issue:
One thing that might hold the Kobo back is the surprising lack of cross promotion through its owner Rakuten's other big UK business, play.com, in stark contrast to Amazon, where the Kindle is aggressively pushed through the retailer's home page.

play.com has closed its retail business after the Government stopped it selling goods free of VAT out of Jersey. It is now focused on acting as a marketplace for others. But why that should stop it from pushing Kobo is a mystery.
That's a good question and it's one with no obvious answer.
Here in the US Rakuten owns Buy.com, but there's no mention of Kobo on the front page. The situation is the same on the UK-based Play.com website as well as on Rakuten.co.jp and Rakuten.com.br. These are not minor retail websites, and they do millions of dollars in business each day. And yet Rakuten isn't using them to promote Kobo nor is there any kind of cross-promotion (like a section heading for eBooks or Kobo directing customers to sister websites). You  really have to wonder exactly how committed is Rakuten in supporting Kobo, don't you?
It certainly looks like Rakuten is putting less work into promoting than Amazon is investing in the Kindle. Have you seen the Amazon.com homepage recently? There's not one but 6 different banners on the Amazon homepage which promote the Kindle hardware, software, or content.
From the outside it looks to me like Kobo has some support at Rakuten HQ but not absolute support.  That would explain the purchase but less than complete support in promoting the platform. And if that is an accurate summation then Kobo is one internal Rakuten power struggle away from losing what little support it now has.
If someone wants to present an argument that Kobo is not the red-headed stepchild of the Rakuten corporate family I would love to read it.