Xiaomi Moaan W7 Features a 10.3″ Screen, Costs $380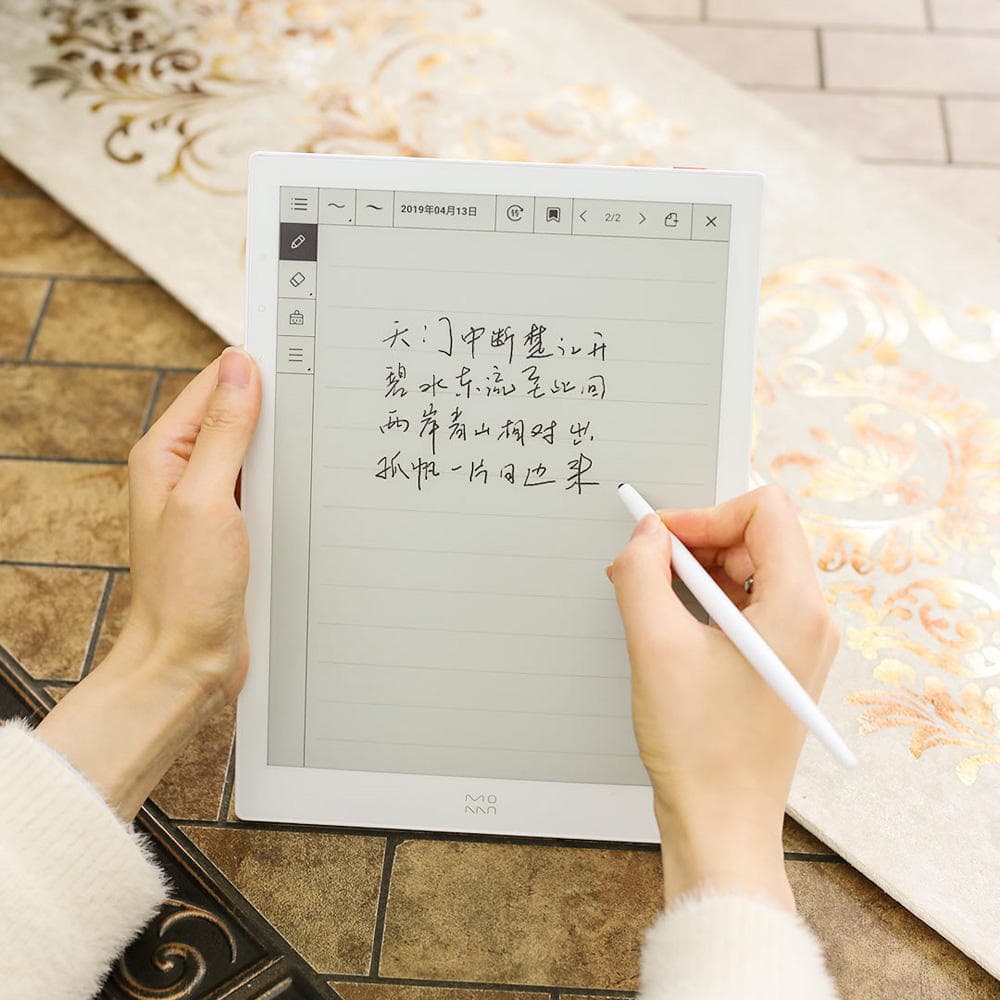 Xiaomi  is on an ereader tear at the moment. It's only been a couple weeks since I brought you news of a couple 6″ Xiaomi ereaders, and now I have news of a 10.3″ model, the Moaan W7.
The You can find the Moaan W7 on BangGood. runs Android 8.1. While I can't tell you the CPU, I do know it has 2GB RAM and 32GB internal storage.
This ereader's 10.3″ screen has both a capacitive and Wacom touchscreen, and it is equipped with Wifi and Bluetooth. It measures 6.5 mm thin, and weighs 368 grams.
You can find the Moaan W7 on BangGood for $379.
All in all, this looks like a very pretty ereader, but details on this model are currently quite sparse. Not only do we not know the CPU, I can't even say for sure whether it will come with Google Play or even if you will be able to install Android apps.
I guess we'll have to wait for user reports before we'll find that out.
Specs
RAM: 2GB
Storage: 32GB
OS: Android 8.1
Display: 10.3″ Mobius Carta E-ink
Screen resolution: 1404 x 1872
Touchscreen: Capacitive, Wacom (4096 degrees of pressure)
Connectivity: Wifi, Bluetooth
Battery: 3.8Ah
Dimensions: 240.7 x 178.3 x 6.5mm
Weight: 365g