Binatone 8″ Android tablet clears the FCC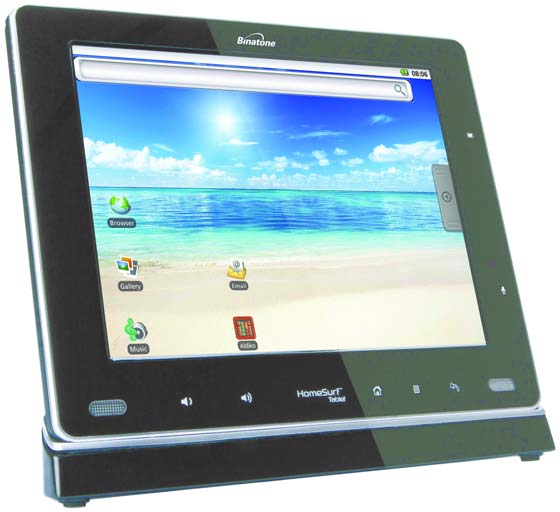 The HomeSurf 8, a tablet from the UK based consumer electronics company Binatone, just sjhowed up on the FCC website today.
It's based on an 8″ (800×600) screen and runs an unspecified version of Android (my guess is 2.0) Th einternal photos were too fuzzy for me to make out any details, so all I have to go on is the product page and external photos. It has Wifi, a stylus, a microSD card slot, and 2GB Flash. As you can see from the lead picture, the HomeSurf 8 ships with a cradle. It's just a charging station, unfortunately.
I'd like to tell you what it's selling for in the UK, but it's not carried by any of Binatone's retail partners. I don't know when it will be released.
FCC