Harry Potter and the Philosopher's Stone to be Released as Enhanced Kindle in Motion eBook
Here's some news that will keep Potter fandom on the edge of their sat until September: I've just heard that  a new enhanced Harry Potter ebook will be released on 5 September.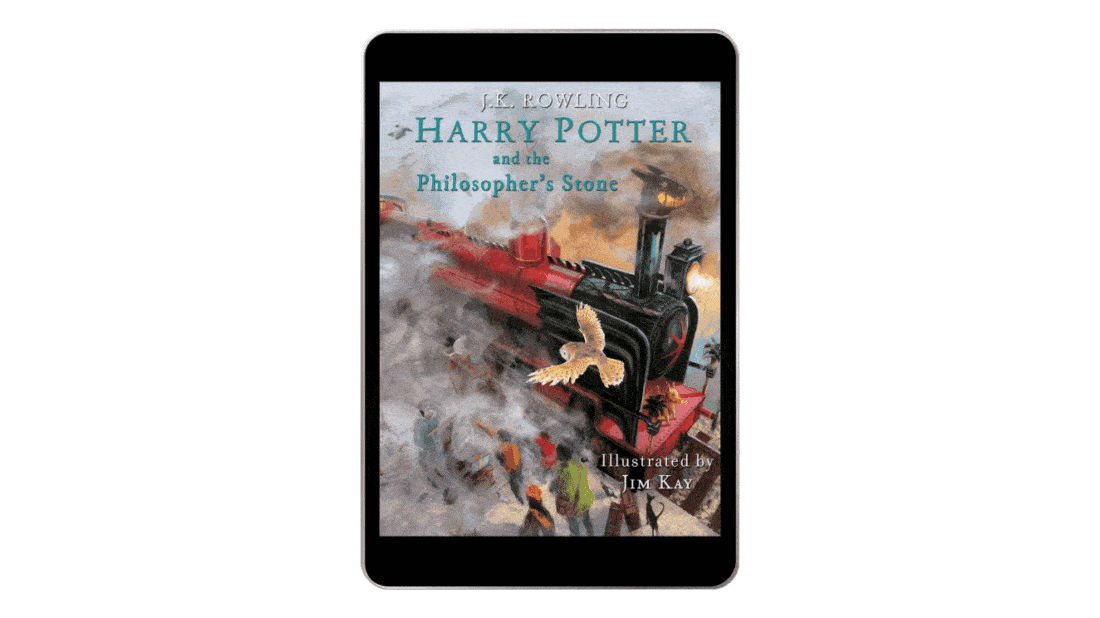 The first enhanced Harry Potter ebooks were released for iBooks in late 2015, but the new one is being developed for Amazon's Kindle in Motion, and will feature animated goblins, moving covers, and more:
Other highlights from the moving book will include a multi-page spread of the lively Diagon Alley, an animated portrait of Draco Malfoy and a handy guide to trolls.

As well as moving images, readers can still tailor their reading experience, adjusting font sizes with the newly sized words magically reflowing around the animation and images, and, if they choose, toggle the animations off or on.
This ebook is going to be the 22nd title to be released in the Kindle in Motion format, Amazon's second go at an enhanced Kindle ebook. Launched last year, KiM features full page animations, moving covers, and page backgrounds that don't interfere with  changing the text size (a defect found in fixed-layout ebooks).
So far Pottermore has only announced Harry Potter and the Philosopher's Stone in the new edition, but they may add more titles in the future. This ebook will be released on 5 September. You can pre-order it, and see more details, on Amazon UK and Amazon US.
And when it is released, you can enjoy the enhancements in the Kindle apps for Android and iOS, or on your Fire tablet.