How to Turn Turn your Kobo eReader into a Linux Tablet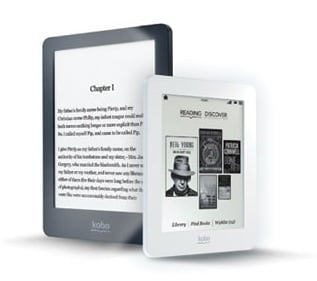 Bord with your Kobo ereader? While you could make it the guest of honor at a skeet shoot, one hacker has found a better solution.
There's a new post over on MobileRead today that detail the steps needed to install Debian Linux on a Kobo ereader. With a little bit of luck and a fair amount of technical know-how, you can create a one of a kind Debian tablet.
Marek, the Linux developer who has done most of the work, reports that he has gotten this project to work on a Kobo Touch and a Kobo Mini. He's been working on it since the middle of August, and he's posted proof of concept screenshots which show that FBReader is running:
Yes, I know that the screen shot is in color and the Kobo hardware has grayscale screens. The driver software for the screen hasn't been modified yet; it still thinks it's dealing with a color screen.
Other MR members have also been trying Marek's early work. One has confirmed that this project almost works on the Kobo Glo. It had screen resolution issues but that is probably fixable.
Marek has also gotten other apps to work, including a web browser, Solitaire, and a calculator: