New Fire OS Bellini 5.1.1 Update Rolling Out to Some Fire Tablets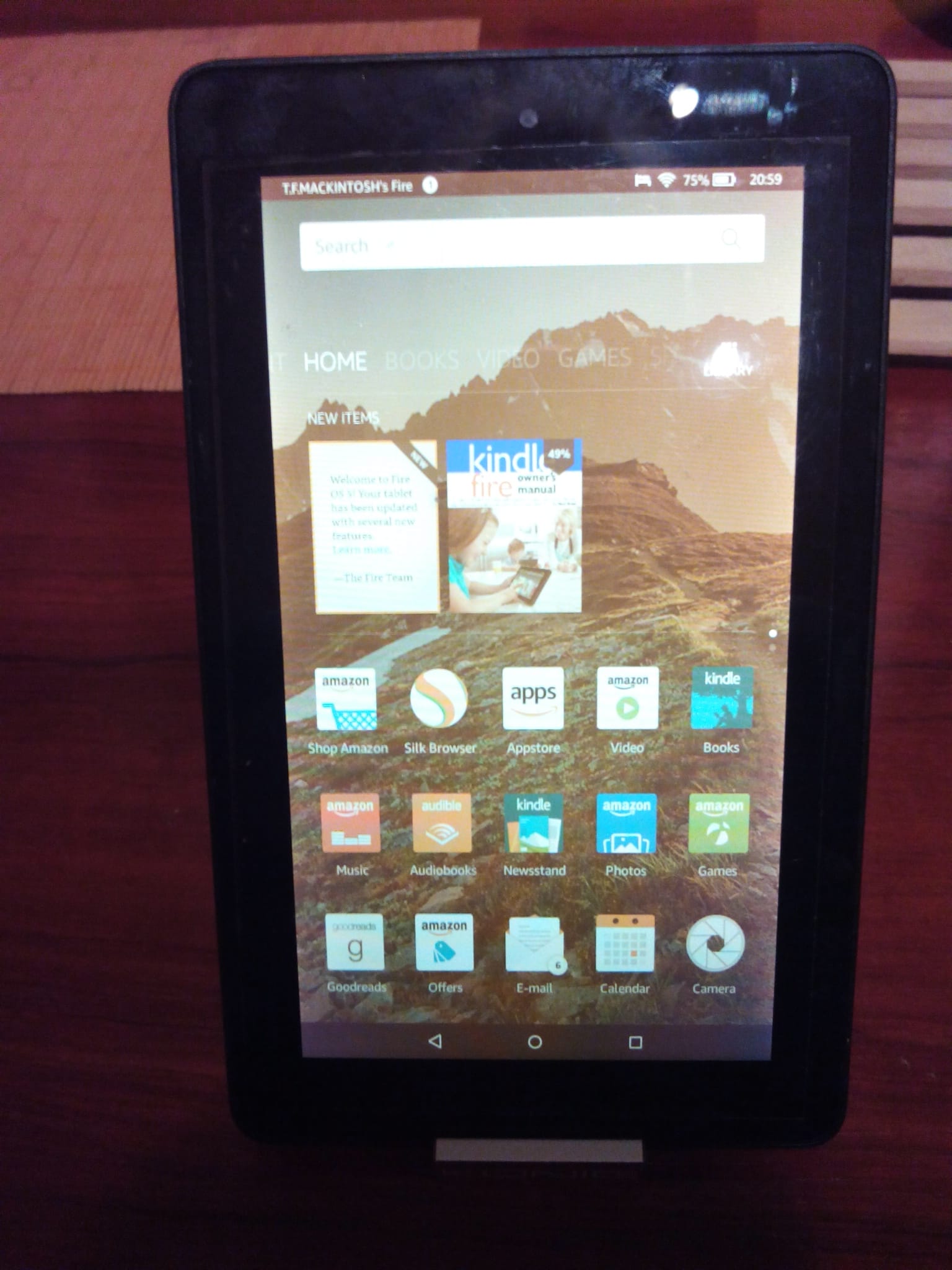 This blogger is still waiting his turn in the queue, but reports are coming in from across the web that Amazon is rolling out the latest update for its custom version of Android.
Announced last week, Fire OS Bellini 5.1.1 adds new options for parental controls, a kid-friendly filter for Silk, and most importantly Blue Shade.
This last is Amazon's solution to the effect that late night reading has on your sleeping patterns (my solution is that you should turn the gadget off).
Researchers have known for years and years that the light from an LCD shining in your face can disrupt your sleep patterns. Like the many similar apps for Android, iPhone, and iPad, Blue Shade filters out the blue spectrum which is believed to be the most deleterious), leaving a yellowish tint to the screen.
The effect is not for everyone. I can't stand it, and Teleread's Paul St John Mackintosh didn't like it either:
Activating Blue Shade via that icon gives you a sort of washed-out sepia effect across the Fire's entire screen. The result is fairly ugly and looks, in fact, like some kind of screen failure – which is exactly what my father thought it was when he activated it by accident. You should be able to see above what a difference this makes to the basic screen colors – and the bed icon at the top of the screen.
You can see the effect in the lead photo, which I assure you is not discolored but instead accurately shows the effect of Blue Shade.
Many find it unappealing, and it turns out that when it comes to reading on the Fire tablet, the Blue Shade filter is essentially pointless. Paul notes that "There actually isn't much point showing Blue Shade on a text page because this is where the feature … ahem … shines. If you have a sepia background to your Kindle text pages, or whatever other e-reading app you use on your Fire, you won't really see much difference at all with Blue Shade on or off."
From the way he describes it, Blue Shade feels more and more like a gimmick and less like a useful feature. It was pitched in terms of reading late at night, and now we find out that the Kindle app already had the option,only under a different name.
Oh, well, at least you can use Blue Shade with ebook apps and news reader apps. That's something.