Amazon Launches Kindle Unlimited, Will Take it International in September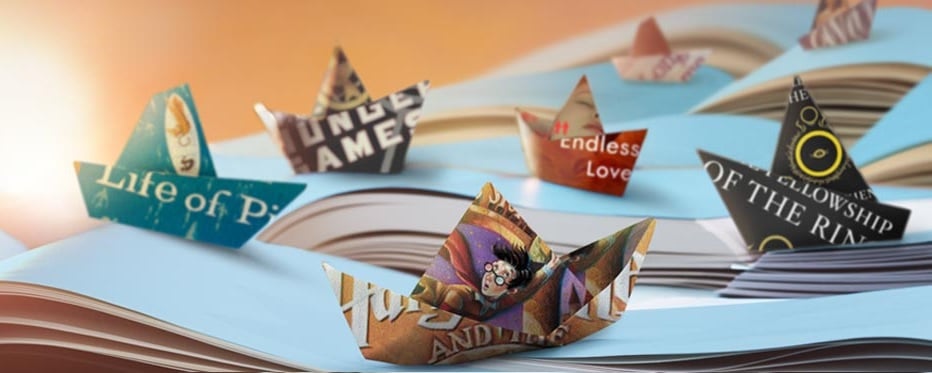 Not one to close the barn door after the horse has left, Amazon has sent out a press release this morning announcing the launch of Kindle Unlimited.
With Kindle Unlimited, readers can read as much as they want (but can only have 10 titles at a time) on their Kindle or Kindle app, all for a low price of $10 a month (with a 30 day free trial). I have reports that the service is currently limited to only US customers, but I also have a report which says that will change later this year.
As I reported when I broke the story 2 days ago, Kindle Unlimited offers readers access to a catalog of over 600,000 titles, including (according to Amazon) over 2,000 audiobooks. Curiously, I can see a count for 7,300 audiobook titles on the Kindle Unlimited page, so that might be a goof on their part.
In addition to the unlimited reading and listening, Kindle Unlimited is also bundled with a complimentary three-month Audible membership. Audible has a catalog of over 150,000 professionally narrated audiobook titles.
That catalog of 600,000 titles seems to mostly consist of indie titles distributed through KDP Select and titles published by Amazon, leavened with a number of titles from a few medium and large publishers, including Wiley, Scholastic, HMH, Open Road, Workman, WW Norton, and Bloomsbury.
As I reported on Wednesday, I can't find any titles from HarperCollins or Simon & Schuster (nor are there any titles from the other major US trade publishers). Both S&S and HC have deals with Oyster and Scribd, Kindle Unlimited's leading competitors, so I expected them to also have deals in place by the time KU went live.
I am still looking for books from those publishers, and I will update this post if they are found.
For now, here is the promo video from Amazon:
At this time Kindle Unlimited is still limited to the US, but Nicolas Gary, editor of Actualitte, reports that his sources with French distributors are saying that the Kindle Unlimited will launch in France in September or October. That September or October launch will likely be part of a global launch.
To be honest, I was expecting a global launch on day one, so perhaps that future expansion date was the original planned launch date which was bumped when Kindle Unlimited leaked earlier this week.
So will you sign up (when the service is available to you)?
I don't plan to commit to Kindle Unlimited today, but that doesn't mean that won't change in the future. Right now it seems KU consists of mostly the same titles I can already access for free as part of the Kindle Owner's Lending Library, one of the fringe benefits of my Amazon prime membership. Admittedly, I can only use a single title each month and I am limited to Kindle hardware, but the selection in KOLL is not appealing. Most months I don't even use the one free title, so I don't think I will be interested in spending $10 a month to get unlimited access.