Baen Books Android App Now Available in Google Play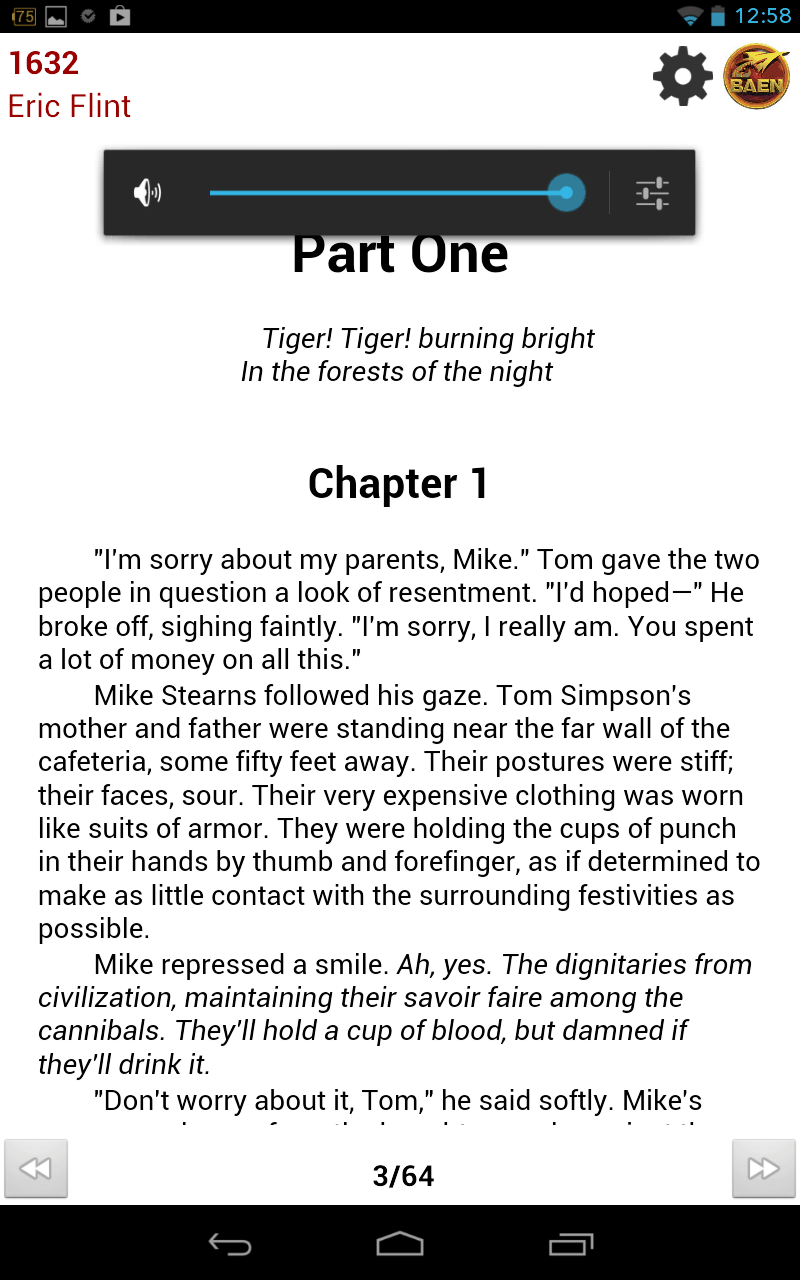 Baen Books isn't the first publisher to release their own app, but this is the one I have been anticipating the most.
Word has come in today from the Baen's Bar webforum that Baen Books' Android app was now available in Google Play. This app, which has been under development for over 6 months now, lets readers catch up on the latest news from Baen, access the forum, and download and read ebooks.
The app is still clearly a beta release. I've played with it for a few minutes today and can confirm user reports that say it still has a few bugs. But in spite of the bugs this is still a big improvement on not having an app at all.
I can use the app to download and read a previously purchased Baen ebook, download Epub or RTF, and there is an option for emailing an ebook to my Kindle account. The app is also tied into Baen's Bar, the news feed, and the Planet Baen podcast.
I can even browse for ebooks, but buying ebooks still requires logging in to the Baen website. Speaking of which, anyone not on Android might be interested to know that the app is complimented by a mobile website which has nearly the same features (but fewer bugs).
http://www.baenebooks.com/mobile
An iOS app is also in the works.
Google Play