BookBrewer Self-Pub Service: Where Are They Now?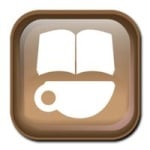 I was working my way through a broken link checker last night, fixing issues with the blog, when I happened upon a  self-pub service which I had log forgotten. Today I thought I would take a look at where they are now.
First, has anyone used Bookbrewer recently? I'd like to hear your opinion so please leave a comment.
Bookbrewer was one of a bunch of self-pub services which appeared in 2010. The first and last time they came to my attention was when they signed a deal to run Borders' self-pub program.
Remember Borders? They used to be a major bookstore chain in the US, and while by that point they couldn't innovate their way out of a paper bag Borders was capable of copying other people's ideas.
Borders invested in Kobo to get an an ebookstore like B&N's Nook Store, and they signed with Bookbrewer in order to add a crappy knockoff of B&N's PubIt. I honestly hadn't thought about Bookbrewer since that deal was announced in October 2010, but as I look back at the coverage it still seems as much of a scam today as it did then.
The deal which Borders/Bookbrewer offered at the time was similar to what you hear about Penguin's self-pub scam subsidiary Author Solutions. Bookbrewer charged both an upfront fee for conversion and they took a significant chunk of  any sales that a title might earn. (What made it a scam, IMO, is the double-dipping on the fees.)
So where are they now?
Bookbrewer's distribution service fell by the wayside (I guess everyone seems to have figured out it was a bad deal), so now they just offer a paid ebook assembly service. For $30 you can use their online ebook maker to assemble an ePub ebook. You'll need to copy and past each part of the book into a word-processor looking webpage, upload the cover, and then Bookbrewer should make an Epub file for you to download. If you want to sell the ebook in an ebookstore, you'll have to handle it yourself.
I have not used the service myself, and I don't really see a reason to pay the $30. The thing is, Feedbooks offers a similar service and they don't charge for it. What's more, it looks to me that the Feedbooks service is pretty easy to use. It also offers Kindle and PDF formats, not just Epub.
Pressbooks also offers an online ebook making service, and it too is free for a limited number of titles. And if you want to stay offline, there are any number of free apps from Open Office to Sigil which can get the job done for free.
TBH, I tend to think you should consider one of the online services. Last night Mark Coker noted that not all of the test set of Epubs that were used to beta test SW Direct were as well made as they could have been; nearly a third failed to pass Epubcheck.
An Epub made using Pressbooks is more likely to pass muster than one made at home. And even one made with Feedbooks will likely come out better – even though the Epubs it makes do generate a lot of warning messages.