Dasung's 13.3″ E-ink Monitor is Now Shipping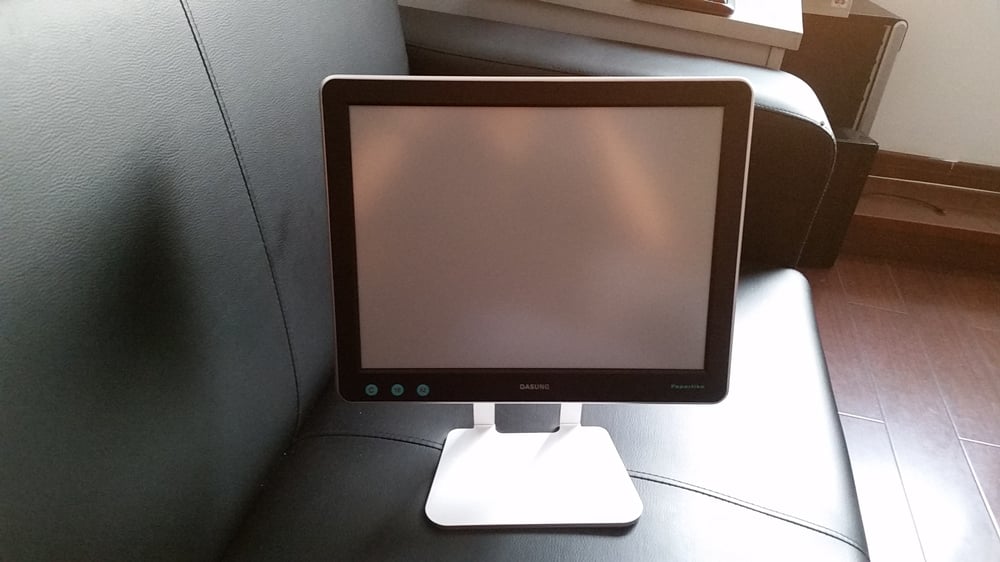 Over the past couple weeks many readers have asked for a status update on the Paperlike E-ink monitor I bought back in April.
It has finally shipped, and FedEx says that it will arrive next week.
The Paperlike is a one of a kind USB-powered monitor based around a 13.3″ Fina E-ink display. It first made an appearance at CES 2015, but despite press reports to the contrary this device has not yet been released to the market. Production has so far been limited to a total of 50 units which were pre-sold in April. I got one, and I'm looking forward to its arrival.
And so are many other people. This monitor is the work of Dasung, a Chinese tech company, and it has captivated our attention because its E-ink screen promises to offer a unique solution to the LCD headache problem.
LCD screens don't bother me that much but some people get migraines and vision problems when they stare into a backlit screen for too long. Since E-ink doesn't have a backlight, it is viewed as a possible solution for office workers who have found that a Pixel Qi screen simply doesn't cut it.
Pixel Qi makes a type of LCD screen which degrades from color to grayscale in full sunlight, and (on some models) also offers a backlight which can be turned off. Some users swear by it, but others say that it is a less than complete solution (they still get headaches).
The Paperlike cost about twice as much as a Pixel Qi monitor, and it's not without its own problems. E-ink has a far slower refresh rate than LCD screens and only offers 16 levels of grayscale, and to get around the refresh limitation Dasung has developed new refresh modes, including  mode with only 5 shades of gray as well as a mode with 2 (black and white, basically). That black and white mode hearkens back to 1980s era monochrome monitors and is said to be nearly as fast as an LCD screen.
I'd take that with a grain of salt; that claim was made about a display unit on the show floor at CES 2015. We have yet to receive any reports of real world performance.
But that will change next week.