E-ink Names New CEO, Elects New Board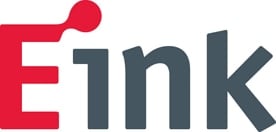 Out favorite screen tech company announced late last week that they had appointed a new CEO and elected a new board of directors.
Fu-Jen "Frank" Ko will be taking over from Felix Ho as CEO.
Dr Ko joined E-ink in December as the Chief Strategy Officer, where Dr. Ko led with a strong vision to expand E-ink's business and extend the application of E-ink technologies. Dr. Ko's predecessor, Felix Ho, has held the position of interim CEO ever since the departure of Scott Liu in March 2013.
"I am honored to serve as Chairman and CEO of E Ink Holdings, a company that created and led the ePaper industry for many years with a strong global IP portfolio, innovative products and an incredible team," said Dr. Ko.
In addition to a new CEO, E-ink also has a new President, Johnson Lee, formerly of E-ink subsidiary Hydis, and a new board of directors, including three independent directors.: Dr. JT Wen, professor at National Chengchi University; Dr. Biing-Seng Wu, chairman of Himax Corporation; and Mr. Ten-Chung Chen, former general manager of Advantech America.
With the decline of the global ereader market, E-ink is facing increasing pressure to adapt its screen tech to serve new markets. Over the past several years they have partnered with new companies developing new products, including smartphone cases, new signage including a 32″ color E-ink display, and a novelty wall clock.
Revenues are still down, but with E-ink's extensive patent portfolio and tech know-how the company has plenty to work with to generate new revenue. (And if nothing else, I'm sure Amazon would be interested in acquiring E-ink.)