Flipboard Raises $50 Million, Releases Updated App for iPad, iPhone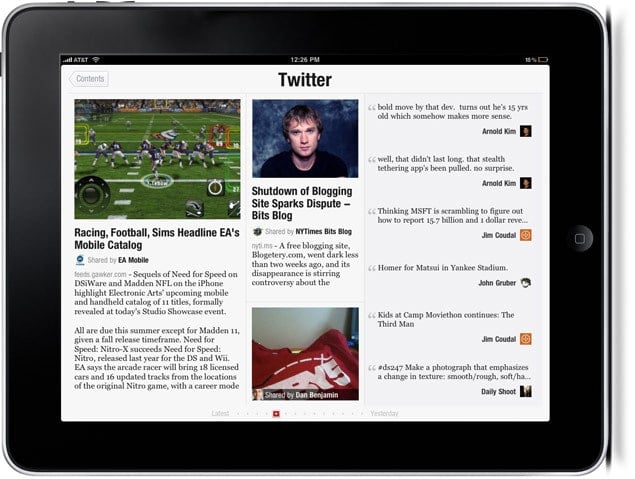 Some would quake at the thought of having both Facebook and Apple as competitors, but not Flipboard.
The news aggregator told VentureBeat Wednesday that it had raised $50 million in a new capital funding round. "I can confirm that we closed a $50 million round with a new institutional investor," a spokesperson wrote in an email. "We'll use the funds to expand our engineering and sales teams as well as increase investment in infrastructure to support the growing number of readers and curators on Flipboard."
The funding round had been previously reported by Techcrunch, which said (based on DE state filings) that the funds had probably been raised in June. Flipboard had previously raised $160 million in four funding rounds.
This a bold move for a company facing new competition from Apple News, which is due out with iOS 9. Pundits had been speculating for over 6 months now that Flipboard might instead be acquired by a tech company with deeper pockets. Yahoo and Google were both rumored to be sniffing around, and so was Twitter.
In related news, Flipboard's iOS app was updated this morning with a few tweaks and improvements:
By popularrequest, your "Likes" are saved and accessible in your profile tab. It's a great, new way to share your interests, and bookmark your favorite stories for later.Improvements including better search relevance, a more robust privacy section, a new look for the compose feature, as well as many bug fixes.