Goodreads Reaches New Milestone: Fifty Million Reviews
Goodreads secured its position as the world's largest book-focused social network this week. The Amazon subsidiary announced yesterday that users had posted an aggregate 50 million reviews. 
"Many of our reviewers have developed their own distinctive style and won an audience that loves their creativity as much as their recommendations," Goodreads founder Otis Chandler wrote on the Goodreads blog on Wednesday. "The amazing diversity of reactions and approaches is what makes Goodreads reviews so unique and enjoyable. And now, just over nine years later, we've reached a new milestone: 50 million reviews! "
Chandler didn't share how many reviews had been removed during one of Goodreads infamous purges, but he did thank members for the reviews which made it through the culling. "On behalf of the Goodreads team, I wanted to give a huge thank you to all of you who've written such amazing reviews over the years. I hope you've found it as rewarding as I do to look back at your reviews."
Amazon bought Goodreads in early 2013, and clearly the site has thrived under Amazon's influence.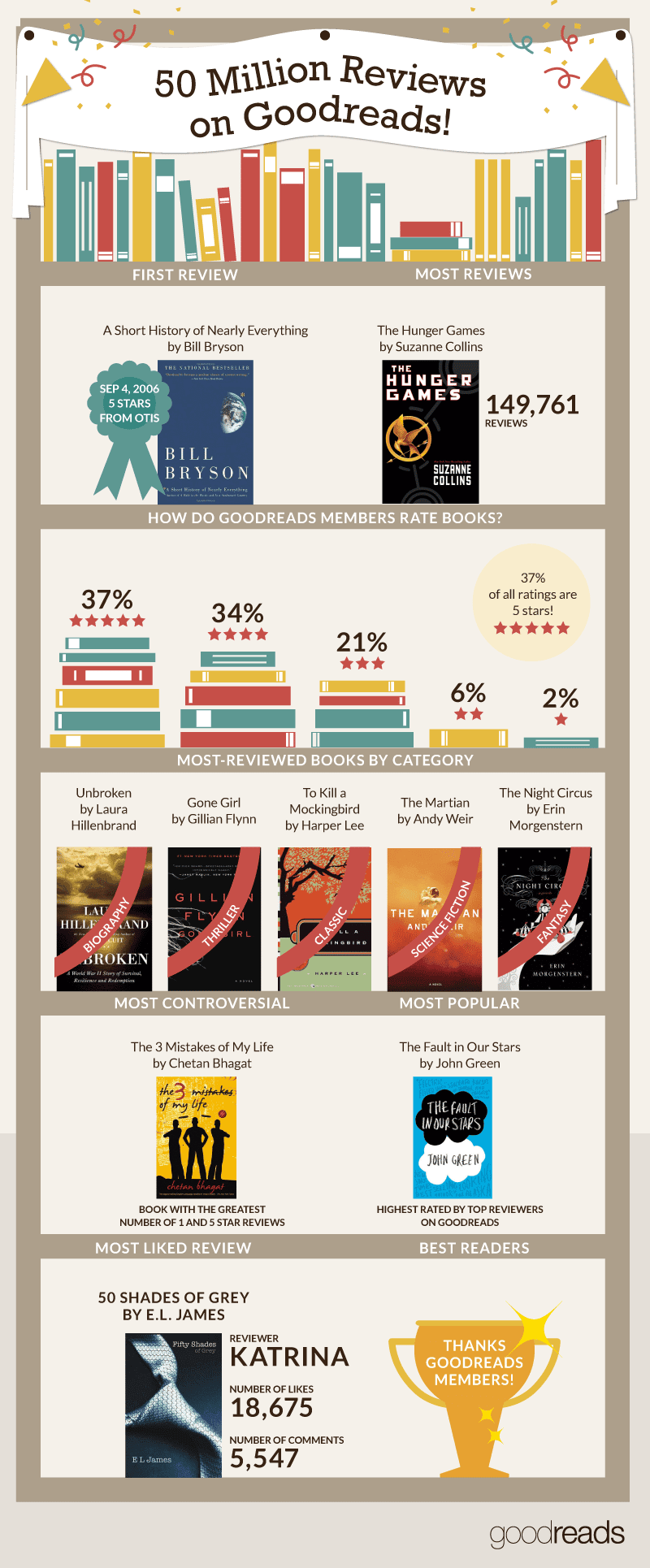 image by deeps.adhi