Google Play Books is Now Renting Novels Published by Open Road Media
A reader just tipped me to a new section in Play Books that contains around 200 ebooks you can rent (Thanks, Tom!). All the ebooks appear to have been republished by Open Road Media, and are a mix of fantasy, mystery, and SF, with a dash of historical non-fiction thrown in.
Rental prices range from $1.79 to $2.69.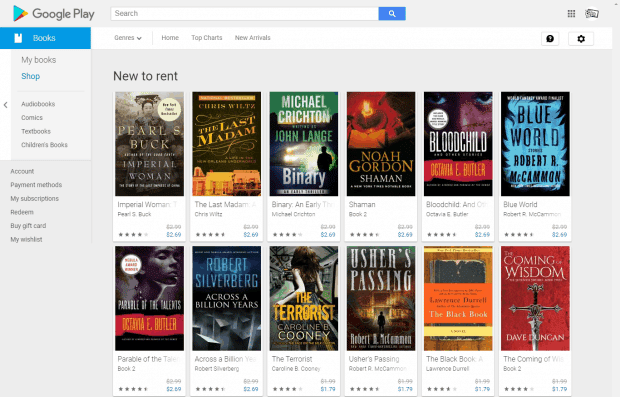 Like the other major ebook retailers, Google has rented textbooks for many years now.
Every so often they have also tested renting fiction. Back in 2016, for example, Google tested renting novels in Play Books, offering romance novels from Harlequin and then Harper Teen for $0.99. That beta test only last for a few weeks, with unknown results.
This time around the rental period is three days. Is this another test, or a permanent feature?
I wish I knew, but right now all I know is that the ebooks are available.
I did query Open Road Media about this, but I have not gotten a response.