Harper Lee's "To Kill a Mockingbird" is Coming Soon to an eReader Near You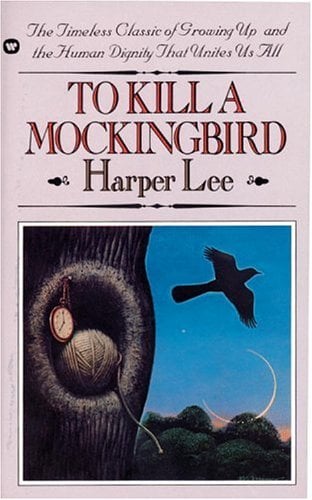 To Kill a Mockingbird became an instant classic when it was published in 1960, earning it a special place in libraries and classrooms everywhere. This title also had a unique status in ebooks; it was one of the few great titles there were not available to buy digitally (pirated copies are another matter), but that's going to change soon.
HarperCollins announced on Monday that Harper Lee's first and last novel will soon be available as an ebook. Starting 8 July, readers will be able to find this ebook in ebookstores. The audiobook, which is currently available on a CD with narration by Sissy Spacek, will also be re-released as a digital download.
Harper Lee had long been a digital holdout, but recently she changed her mind (I wonder if the contract was coming up for renewal). "I'm still old-fashioned. I love dusty old books and libraries," Lee, who turned 88 on Monday, said through her publisher. "I am amazed and humbled that 'Mockingbird' has survived this long. This is 'Mockingbird' for a new generation."
Following Ray Bradbury and JK Rowling, Harper Lee is but the latest author to acquiesce to market pressure. With Mockingbird now set to be released as an ebook, the list of books that cannot be bought as ebooks is down to a handful of titles The Catcher In the Rye, The Autobiography of Malcolm X and Gabriel Garcia Marquez's One Hundred Years of Solitude. (edit: this last title is available digitally outside the US).
All of those works are available as a pirated copy only a Google search away, but of course we knew that already.