How to Install Google Apps (Gmail, Google Reader, etc) on the 7″ Kindle Fire HD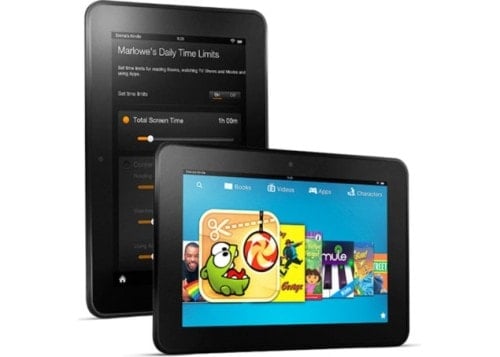 The 7″ Kindle Fire HD has been in consumer's hands for less than a week. We still don't have a quick and easy way to hack it and install Google Play but today I did come across a way to install some of the core Google Apps.
XDA Forums member abhijitxp gets the glory here for taking some standard apks and tweaking them so they run on the KFHD. This trick will not let you install Google Play, but it will give you a basic set of Google apps.
I don't know about you but I desperately needed this. Without Gmail and Google Reader (which is not yet included in this hack) this tablet is useless to me. Even a partial addition of a few apps is enough to tide me over until a more thorough hack is released.
So here's how you do it.
First, you'll need a file manager or some other way to access the install files on your KFHD. Amazon won't let you do this via their setup, unfortunately, so I recommend that you head over to this post and install the 5 apps I suggested. Or you could skip that and install ES File Explorer, an app which you can find in the Amazon Appstore on your KFHD.
You'll also need to allow the installation of 3rd party files, but this is a bridge which you can cross when you come to it. It's not hard to figure it out.
Go download this RAR file and unZIP the RAR.
Copy the folder full of files to your KFHD over USB.
Open ES File Explorer on your KFHD and find the folder you just copied. Open it.
Install the file called GoogleLoginService.apk and reboot your KFHD. You can reboot by pressing and holding the power button until the menu comes up.
Install the rest of the apps, including the Youtube file. That's the one which the hacker who developed this trick says  is needed to log in to your Google account so you can do things like access your Gmail.
And now you should have Gmail, Google Maps, and Youtube running on your KFHD. It worked for me. I've just double checked and the Gmail app is now working on my 7″ Kindle Fire HD. That is a marked improvement from Monday, when my first attempt at installing the app failed.
P.S. The instructions above don't include Google Reader, but I found another way to install it. I downloaded the file from 1Mobile app store. It's this one, and I am sitting here looking at Google Reader the app while I type.
XDA Forums via Liliputing