Amazon to Acquire ComiXology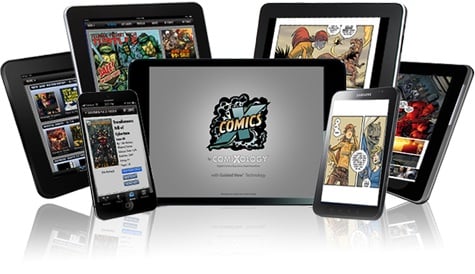 Coming
nearly 2 weeks after rumors broke about the deal, Amazon announced today that they were acquiring the leading digital comics distributor comiXology.
In one fell swoop Amazon has bought a strong position in yet another digital market.
comiXology is the leading digital comics distributor; it dominates a market where Amazon only has a token presence, and that is probably why Amazon bought them.
With partnerships with over 75 comic book publishers including Marvel and DC, comiXology sells digital comics to millions of readers. They have apps for Android,  iPad, Windows 8, iPhone, and the web browser, as well as the largest digital comic catalog anywhere.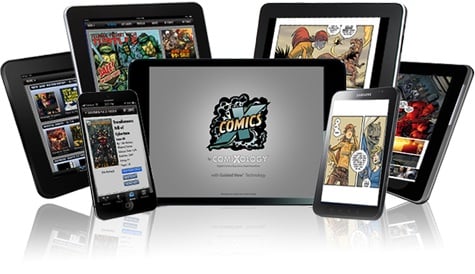 comiXology has been selling digital comics since July 2009. Amazon, on the other hand, only started selling digital comics in the Kindle Store in November 2011. Amazon's digital comics efforts launched at the same time as the Kindle Fire, and at first were only available on that device.
Amazon has never disclosed how many digital comics they've sold, but it is safe to say that comiXology sells quite a few more. In many ways, comiXology is like Audible, the audiobook distributor Amazon acquired in 2008. Both companies secured control of a market via early investment in tech and aggressive pursuit of partnerships with publishers.
Update: I finally heard back from Amazon, and they told me that, like Amazon's many other acquisitions, comiXology is going to be operated as a standalone business, with its brand, management team and headquarters in New York City intact. "Amazon, when it buys a working company that's doing a good job, tends to let them spread their wings," said comiXology co-founder and CEO David Steinberger. "It gives them resources and lets them go on the same path, only faster, better and stronger."
P.S. This deal had to have been in the works for 6 months or more, and negotiations may even have started before I predicted last July that Amazon should be interested in comiXology. I wish I knew which came first.