Infographic: Old World Language Families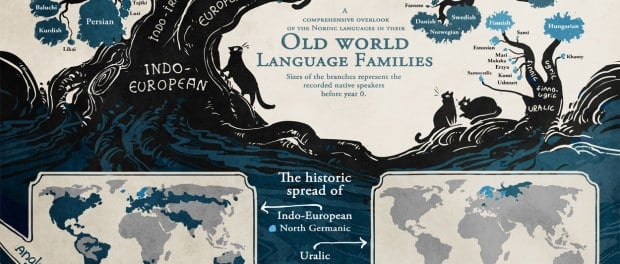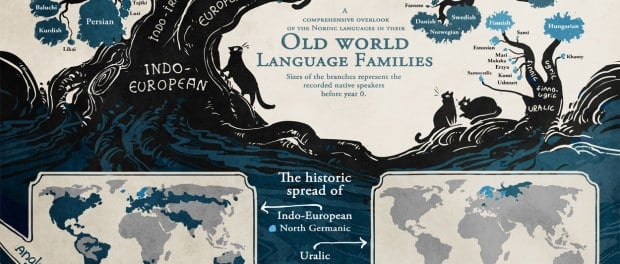 For reasons both poetic and pragmatic, the tree has historically been the designer's go-to inspiration for mapping relationships. In the infographic below, Finish-Swedish illustrator Minna Sundberg artfully uses this format to trace the world's largest language families.
All of the languages illustrated here stem from subcategories of either Indo-European or Uralic origin, and on closer examination many fascinating links are revealed. Finnish, for example, is more closely related to Hungarian than its geographic neighbors, Russian and Swedish.
Coincidentally, the one language I can't find on this graphic is Basque, which makes sense. According to Wikipedia, Basque is not an Indo-European language at all but instead is the descendant of a language which predates the rise of Indo-European languages.
Click to enlarge: