Infographic: Periodic Table of Literary Villains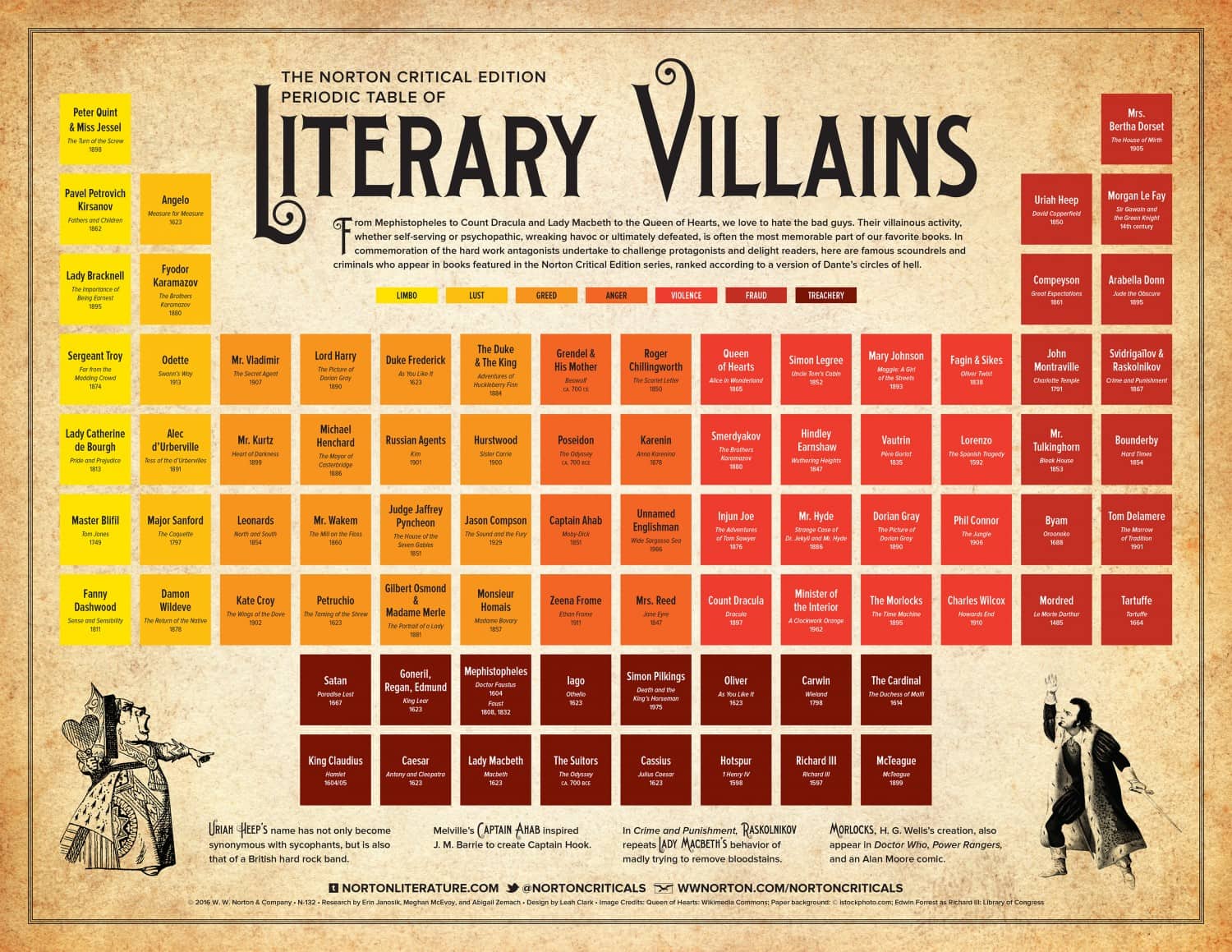 The often under-appreciated villains get their just due in the following infographic.
From Mephistopheles to Count Dracula and Lady Macbeth to the Queen of Hearts, we love to hate the bad guys.

Their villainous activity, whether self-serving or psychopathic, wreaking havoc or ultimately defeated, is often the most memorable part of our favorite books. In commemoration of the hard work antagonists undertake to challenge protagonists and delight readers, here are famous scoundrels and criminals who appear in books featured in the Norton Critical Edition series, ranked according to a version of Dante's circles of hell.