Instapaper Launches Revamped Website, Adds New Highlighting and Article Management Features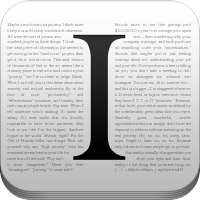 Instapaper has seen a number of major changes since it was sold to Betaworks a year ago, and today's update is IMO the best. Betaworks has updated the Instapaper website and apps with a whole new design and a bunch of new features.
To start, the overall look and feel of the website is much simpler and more intuitive. The black sidebar and clunky interface has been thrown out in favor of a cleaner white interface. What's more, the website is also now capable of being a fully-functional file system for organizing and acting on the articles and videos users save online.
Users can now reorganize their saved articles by simply dragging-and-dropping the stories on the webpage. They can also select articles as a group and move/delete/archive all the articles at once. The folders have also been moved in the interface so they are easier to access and manage.
And then there's the big change.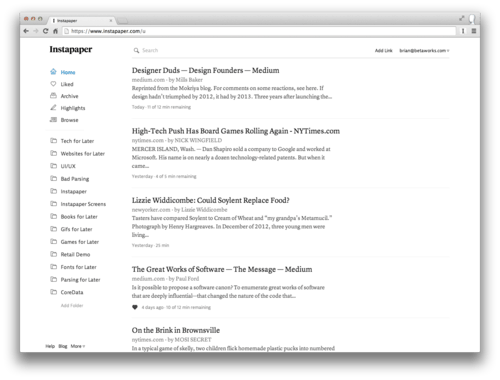 Instapaper has also added highlights. Readers can now highlight the text of the articles. The highlight feature is available in the iOS and Android apps as well as the website, and it syncs across all three platforms. There's also an option to automatically share the highlights, though of course that is disabled by default.
The new highlight feature isn't free; paid users can highlight as many times as they like, but free Instapaper users are limited to only making 5 highlights in a given month.
Speaking of paying users, the monthly cost of an Instapaper subscription is under a dollar and includes features like search, support for third-party apps, and unlimited support for sending articles to your Kindle.