Kindle Create Now Available in Dutch, French, German, Italian, Portuguese, and Spanish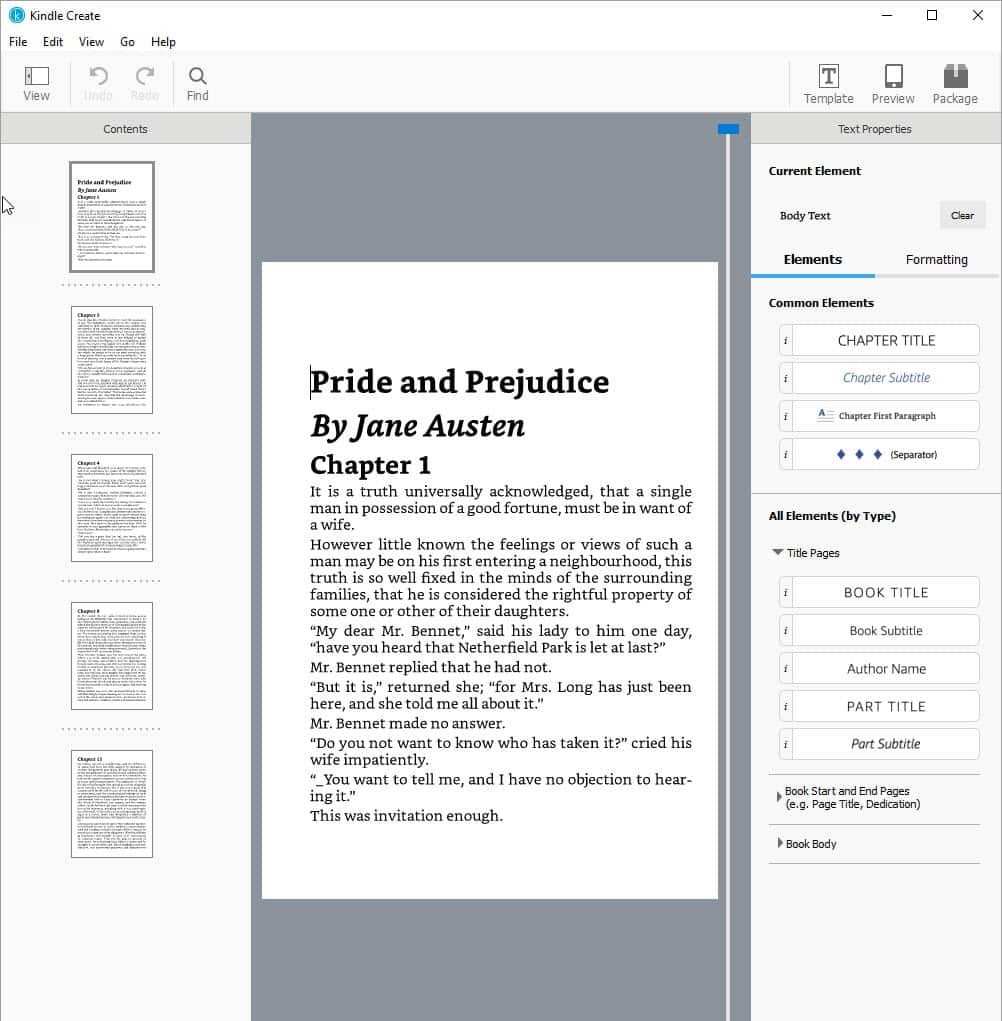 Around this time last year Amazon released one more tool that let you make ebooks that could be sold in the Kindle Store.
That app was Kindle Create, and Amazon announced on Thursday that the new version of the app now supported six additional languages in its menus.
We launched Kindle Create in December and thousands of KDP authors have since used Kindle Create to help them publish their eBooks. Thanks to their feedback, the latest version of Kindle Create now includes support for formatting eBooks written in French, Italian, German, Spanish, Portuguese and Dutch languages, in addition to English. The Kindle Create interface is also available in these languages. With Kindle Create you can:

Automatically find chapter titles and create a Kindle table of contents
Review and select visual themes designed to suit the genre of your eBook
Preview your eBook to see what readers will see—and make the changes you want
Quickly format using various book elements like First paragraph, blockquote, separators and more

Kindle Create works with .doc and .docx files exported from any source, including Microsoft Word, Apple Pages, Google Docs, and other applications. It also supports creation of interactive textbooks from PDFs. Kindle Create is available for PC (Windows 7 and above) and MacOS (10.11 and above).

More information about Kindle Create is available here.
I installed the updated app. It still won't let me make an ebook I can read, so I doubt I will be using it again.
Have you tried it? What do you think?