Updated: Kindle for iOS Updated – Now Safe to Install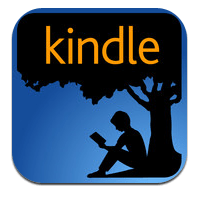 Amazon released a new update for their Kindle app for iPad and iPhone yesterday but they don't want you to install it. In fact, no one thinks you should install the v3.6.1 update: not me, not Amazon customer service, and especially not the couple dozen early adopters who are having issues.
Update: Amazon has fixed the issue in the v3.6.2 update. I installed it and it works fine.
I think this is the only time I have can recall having seen a change notice which mentions solely:
Note: There is a known issue with this update. If you are an existing Kindle for iOS user, we recommend you do not install this update at this time.
Amazon is not being alarmist here; there are early reports that this update is screwing with device registration, causing users to lose downloaded samples, purchased ebooks, and app settings, all because the updated app forces them to re-register their iThing as a new device.
Andrys Basten was the first to notice the numerous complaints in the Kindle Support Forums. As of 9am there are 17 complaints on Amazon's website as well as another 193 (mostly negative) reviews in iTunes. Nearly all of the reviews are reporting the same issue, with varying degrees of detail:
I updated via App store upgrades to 3.6.1 on an iPhone 5. This version of the application did not preserve the device registration, and I was forced to re-register the device. I had book samples, which I use for my queue of new books to purchase, on the device. These were lost.
and
Exact same issue with 3.6.1. The upgrade made me re-register the iPhone as a new device and I lost a number of SAMPLE books – which is how I evaluate prior to purchase. I also had to re-download numerous books from Cloud to Device. I can live with the latter, but the former has not only caused me to lose a potential shopping list, it has also cost Amazon (and authors) revenue as I have no way to recover the Samples and no written record of what they were.