Kindle for iPad, iPhone Updated w\ New KF8 Support, Improved Dictionary Support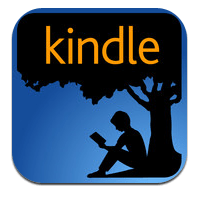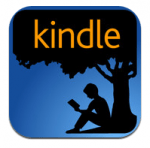 Amazon rolled out a new update for their iOS app.
This update doesn't change as many details as the several updates released over the past few months, but it does add a few useful features. In addition to the  stability improvements and bug fixes, there's also an incremental improvement to the Skynet AI that Amazon has secretly installed on all of our devices.
Update: The new version of the Kindle iPad app apparently now offers better support for KF8, Amazon's newer ebook format. This wasn't mentioned in the changelog but one of my readers regularly uses his iPad and he noticed the difference (and another confirmed it). Thanks, Rob!
It's not clear whether the iPhone app supports KF8, but I do know that this new support only works in ebooks bought from Amazon and not ebooks which are sideloaded or emailed to the app.
Here's what it looks like. As you can see, the formatting now more closely resembles an Epub ebook.
Amazon has also finally added support for third party dictionaries. Have you bought a dictionary in the Kindle Store? Assuming it was formatted correctly, it should now work on the Kindle iPad app.
Amazon has also added a custom search for free samples. You still can't search for paid ebooks, but when you search for ebooks you'll now also be offered free samples that match your search terms. Curiously enough, there's no way to buy the full ebook once you've read the sample. I would think that would be the whole point of offering samples (maybe it's coming next week).
Here is what is new in version 3.9.0.0.0:
Kindle Free Sample Search – From the existing Library Search, customers can now search Amazon's catalog of millions of Kindle books and download free samples from within the app. New books are easier than ever to find.
Bring Your Own Dictionary – Customers can now use previously purchased Dictionaries, such as medical, legal, or other translation references to define words in any of their other eBooks. Dictionaries downloaded to the device automatically appear in the selection list.
Accessibility Quick Reference – Accessibility gestures for blind and visually impaired customers are included for quick reference and can be found under the FAQ section in settings. The guide has been translated for all supported languages.
Instant Cover Loader – Book cover art displays quicker and more fluidly.
Bug Fixes/Stability Improvements