Kindle Unlimited Launches in France, Brazil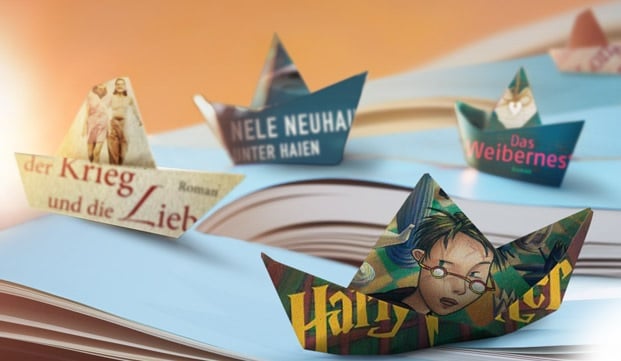 Local sources are reporting that Kindle Unlimited launched today in Brazil and France. Readers in those two countries can now subscribe and pay Amazon 10 euros or 19.90 reals per month for access to a catalog of over 700,000 titles, although given the limited number of local titles I am not sure they will want to do so.
Actualitte broke the news that Kindle Unlimited launched in France with 20,000 titles in French. The service costs the same as in Germany, Italy, and Spain, and enables readers to read as many books as they like each month from a catalog of 700,000 mostly indie titles.
In addition to best sellers such as Harry Potter and books by Raymond E. Feist and Maya Banks, there are also indie titles like  Projet Anastasis by Jacques Vandroux and Sans témoin by Patrick Philippart, as well as the same public domain classics which can be found everywhere.
In related news, Publish News Brazil surprised me this morning with the report that Kindle Unlimited is now available in Brazil. It costs 19.90 Brazilian reals, or about $7.70 USD, per month. In addition to the 700,000 titles mentioned above, KU also now includes 10,000 titles in Portuguese
I am a little surprised to read about the launch in Brazil; when rumors of the launch went around a couple weeks ago I thought that KU wouldn't launch in Brazil until the middle of 2015 if not later.
I thought Amazon would have trouble rounding up enough titles that they wouldn't be able to hit their minimum quota, and it seems I was right. Amazon launched KU in Brazil with far fewer titles in Portuguese than in any other local language. Whether that will negatively impact reader adoption is going to have to be left up to the market.
Given the historically high prices of ebooks in Brazil, the limited selection of local titles might not have much impact. But it is too early to say.
In France, KU is competing with subscription services like Scribd, while in Brazil the competition includes Scribd and Nuvem de Livros, which is native to Brazil and possibly has an even a larger subscriber base than KU, Scribd, or Oyster (no one is talking, so we don't know).