Kobo Says You're Not Allowed to Share Your Account – Not With a Spouse, Your Kids, Anyone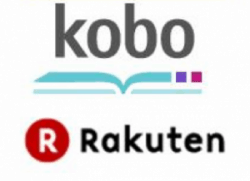 When it comes to ebooks there is often a difference between ownership of an account at an ebookstore and using it. We have all long winked at the idea that a single account might be shared between several members of a household, but in light of yesterday's news about Amazon killing an account over violations of their policy this topic deserves a deeper look.
Amazon closed that Kindle account in a manner which was a complete cock-up but technically correct under their rules and procedures. As some Amazon drone saw it, that Kindle owner had violated a rule which necessitated the Kindle owner being cut off from her ebooks.
Luckily this closure was later reversed (thanks to the public outcry and general stupidity of the decision). And as terrible as that was, there was  a lesson in this. If we're going to be subject to the whims of CS drones don't you think we should know the specifics of the rules?
This brings me to Kobo. Paul Durrant, a fellow ebook enthusiast whom I know through MobileRead Forums, decided last week to push Kobo to explain the specific details of the T&C we all agree to.
Kobo's contract with users is fairly standard boilerplate, and there was one particular clause which  says that a "Registered Users" cannot share the ebooks, yada, yada, yada. It's boilerplate, but if you cannot guess what it says click on the link above.
The thing is, the only person who is  "Registered Users" is the one whose name is on the account. So naturally this raises questions about whether someone's spouse can use the account. Now that is an interesting question, isn't it?
A straightforward reading of the T&C says that you cannot share an account between several people, something which is quite common.
Paul wanted to know if that was really what Kobo meant to disallow when they wrote the contract. And after he sent several emails and received 2 irrelevant replies, this was what he was told:
Legally, only the account holder has license to use the material.
That's a very interesting answer, because it means that there are potentially millions of Kobo users currently in violation of Kobo's T&C. They are all at risk of having their account closed and losing access to their ebooks.
But what's even more interesting is that apparently Kobo expects you to buy a separate copy of an ebook for each person in your household who want to read it!
Heck, that's something I didn't even do for paper books, and it's certainly not something I'm going to start doing for ebooks. And while I'm sure it's some publishers wishing for this more than Kobo, this still came from Kobo customer service and the Kobo T&C.
It's Kobo's CS dept that expects you to buy multiple copies of an ebook. To be honest this almost feels like something out of The Right to Read (by Richard Stallman):
For Dan Halbert, the road to Tycho began in college—when Lissa Lenz asked to borrow his computer. Hers had broken down, and unless she could borrow another, she would fail her midterm project. There was no one she dared ask, except Dan.

This put Dan in a dilemma. He had to help her—but if he lent her his computer, she might read his books. Aside from the fact that you could go to prison for many years for letting someone else read your books, the very idea shocked him at first. Like everyone, he had been taught since elementary school that sharing books was nasty and wrong—something that only pirates would do.
Kobo fits right in, don't they?
I suppose Kobo is going to revise their T&C, but as it stands many people are currently in violation. They are at risk of losing everything they bought in the Kobo ebookstore (another argument in favor of removing DRM).
But the question I find most interesting is this: Why was that clause in the T&C? It goes against how we all know that paper books are used, so it should be pretty obvious that ebooks would be used in a similar manner.
Don't you wish Kobo had thought about the terms of the contract before writing the boilerplate?
I do.